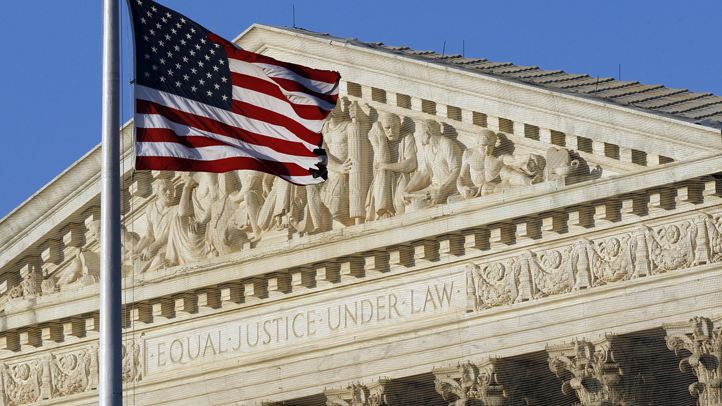 A federal judge ruled in favor of a protester arrested two years ago while demonstrating on the plaza of the U.S. Supreme Court.

U.S. District Judge Beryl Howell ruling on Tuesday also declared unconstitutional a statute banning the display of a flag or banner on the grounds of the court.

Harold Hodge Jr., was arrested on the Supreme Court plaza in January 2011 while wearing a sign that criticized police treatment of blacks and Hispanics.

The Rutherford Institute, which challenged the statute on Hodge's behalf, said the judge's ruling "throws a lifeline to the First Amendment at a time when government officials are doing their best to censor, silence and restrict free speech activities."

The U.S. Attorney's Office is reviewing the decision, a spokesman said.
Copyright AP - Associated Press