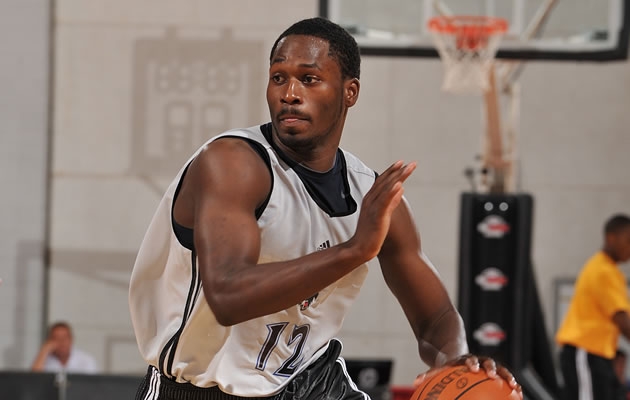 The Washington Wizards wrapped up their 2012 Summer League schedule Wednesday in a 78-75 win over the Milwaukee Bucks, finishing with a winning record (3-2) in the exhibition league for the third straight year.
Yet, that doesn't mean that the Wizards didn't look bad doing it. During a game against the Memphis Grizzlies Tuesday, Washington's defense was less than stellar.
How less than stellar? Let's just say three isn't always greater than one.
During the fourth quarter, Memphis guard Jeremy Pargo absolutely crossed up Washington guard Shelvin Mack and forward LaRon Dendy before spinning off of forward Jan Vesely and dishing to forward Michael Watt for the finish and the foul.
Oofa.
With the recent rebuild, the Wizards are quite young (they have eight players on rookie contracts), so they'll learn. Plus, it's only Summer League and they actually won the game, but frankly, this was too good to pass up. Pun intended.
---
Follow Adam on Twitter @AdamVingan and e-mail your story ideas to adamvingan (at) gmail.com.