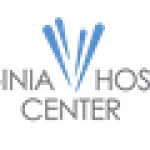 The following content is created in partnership with Virginia Hospital Center. It does not reflect the work or opinions of NBC Washington's editorial staff. Click here to learn more about Virginia Hospital Center.
Even in the best of times, preparing for a new baby throws expectant parents' lives into disarray (albeit, the wonderful kind). But what about when the times themselves are in disarray? Surely, the idea of having a baby right now can seem daunting.
While it's true these unprecedented days can make pregnancy seem complicated and unpredictable, much of the process remains surprisingly the same. Yes, there are changes in how we get our healthcare—but nothing so drastic that should dissuade people from starting or expanding a family.
With the right resources and support, you can be on your way to having a healthy pregnancy and baby in 2021. Here's what you need to know.
Expectant mothers do need to be more careful
Everyone must do everything they can to follow experts' advice in protecting themselves and others from the coronavirus. That said, pregnant women may need to be even more vigilant, since their condition brings about changes in their immune systems. Still, there's conflicting information on whether expectant mothers are more vulnerable to COVID-19.
"Based on what we know at this time, pregnant people might be at an increased risk for severe illness from COVID-19 compared to non-pregnant people," the Center for Disease Control (CDC) said in June. On the other hand, research published in JAMA (the Journal of American Medicine) in late May concluded that COVID-19 rates among pregnant women are fairly low.
Just the same, pregnant women should make sure to be extra vigilant when it comes to maintaining social distance, wearing masks, washing hands, and following other guidelines to avoid the virus. And any pregnant woman experiencing fever, cough, or difficulty breathing should seek medical care early, advises the World Health Organization (WHO).
The C.D.C. also recommended expectant mothers to:
Make sure to keep all prenatal care appointments
Have at least a 30-day supply of medicines.
Talk to healthcare providers about how to stay healthy during the pandemic.
Also, when possible, book a telemedicine appointment rather than an office visit.
As for whether a mother can pass the virus on to a newborn, "We still do not know if a pregnant woman with COVID-19 can pass the virus to her fetus or baby during pregnancy or delivery," the WHO noted in September. "To date, the active virus has not been found in samples of fluid around the baby in the womb or breastmilk."
These 'classic' practices will help keep the pregnancy healthy
Beyond being vigilant against the coronavirus, pregnant women must, of course, also follow the same healthy regimen recommended they've followed for years:
Find a healthcare provider who offers services specific to your needs. If your pregnancy is considered complicated or high-risk, you may need a doctor specializing in maternal fetal medicine (MFM). MFM doctors will monitor your health and treat problems during the pregnancy to reduce risk of complications.
Get the vaccines your doctor recommends. These immunizations can include a flu shot and the Tdap vaccine, which helps guard against tetanus, diphtheria, and pertussis (whooping cough). Of course, there's one particular vaccine everyone hopes they'll be able to get sooner, rather than later, in 2021.
Maintain a healthy diet and exercise, as recommended by your doctor. Avoid drugs, smoking, and alcohol.
Consider taking online childbirth courses to prepare for delivery and postpartum. There are many courses offered on topics such as childbirth, unmedicated labor, and relaxation and comfort during labor.
Join a support group for moms, which allow moms to connect with each other and childbirth education leaders about topics such as breastfeeding and transitioning into postpartum care.
These steps will help you prepare for labor
The labor process can vary greatly, depending on your situation. But be informed and prepared and you'll better know what to expect and how to get through it:
Choose the right medical professional for your labor needs. Consider a Certified Nurse Midwife (CNM), an OB/GYN, or an MFM doctor. Also, keep in mind that many pregnant women, during delivery, have a doula—someone trained to provide advice, information, emotional support, and physical comfort.
Know your medication options and whether you'll have a medicated or unmedicated labor. (Just for the record, approximately 68 percent of women receive an epidural during their first birth, according to the CDC).
Learn about the screenings your baby will get after birth. Within the first 48 hours, a blood sample is usually taken from your baby's heel and tested for treatable diseases.
Meanwhile, know that hospitals have made adjustments to help keep you safe through the delivery process. Here are a few of the guidelines that hospitals have in place:
All patients and visitors entering the hospital are screened for COVID-19, get their temperature taken, and are provided masks to wear at all times.
Rooms and private spaces are sanitized regularly.
Expecting moms are given a private delivery and recovery room with private, on-suite bathrooms.
Expecting moms are allowed one support person, a midwife, and a doula.
Familiarizing yourself with these new policies ahead of time—as well as how to safely enter the labor and delivery areas—can be the final steps you need to take to have a healthy baby in 2021.
Planning a healthy pregnancy may require lots of effort, but it doesn't have to be overwhelming. The pregnancy and childbirth team at Virginia Hospital Center can help make this journey easier. Click here to learn more about what VHC has to offer.