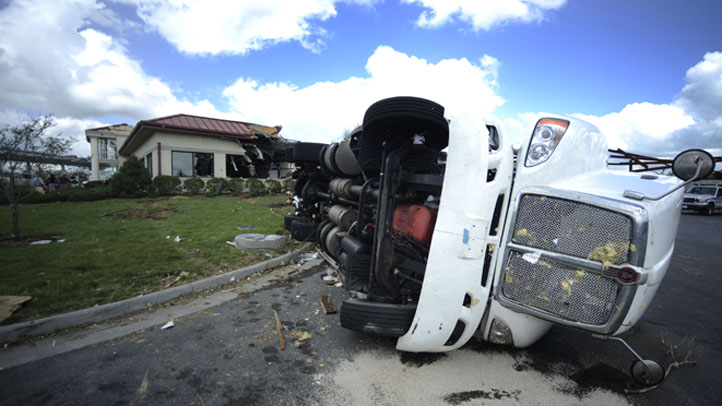 Virginia Gov. Bob McDonnell isn't taking no for an answer to his request for federal disaster aid for the tornadoes that devastated the state last month.

Ten people died and 10 times that many were hurt in April during a record outbreak of 30 tornadoes in Virginia. The storms destroyed 212 houses and damaged more than 1,050 residences and businesses.

McDonnell asked the Federal Emergency Management Agency for disaster assistance for Pulaski, Halifax and Washington counties over a period spanning April 8-28. That allowed for tornadoes that devastated parts of Gloucester and Middlesex counties to be added.

FEMA denied the request. In a May 6 reply, FEMA administrator W. Craig Fugate told McDonnell total damage from the separate and far-flung twisters "was not of such severity and magnitude to merit their own disaster declaration, and were not beyond the combined capabilities of the commonwealth, affected local governments and voluntary agencies."

McDonnell, returning Tuesday from a 10-day trade mission to Asia, said local and state governments and private and nonprofit benefactors are helping fill that gap. But it's not enough.

"It is going to take time for some of our communities to be restored. We simply need more resources," McDonnell said.

Press secretary Jeff Caldwell described McDonnell as being frustrated at FEMA's decision. He said the letter to President Barack Obama appealing the decision had not been finished as of Tuesday afternoon. But the appeal would contain updated damage estimates larger than those in the initial request.

"These were not just small, isolated incidents. This happened to be an incident spread out over several different days and places," Caldwell said.
Copyright AP - Associated Press