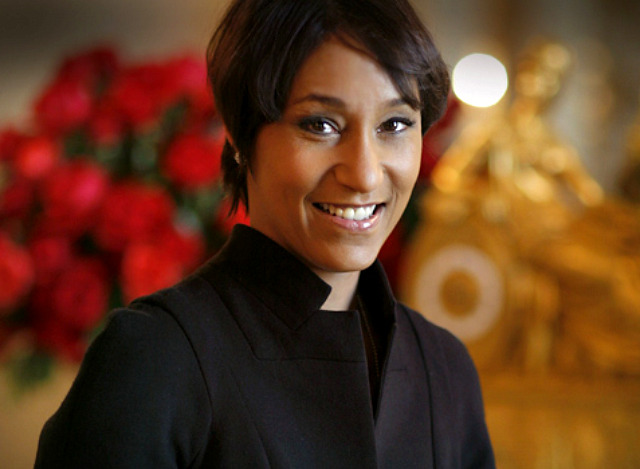 Outgoing White House Social Secretary Desiree Rogers told NOLA.com her office followed protocol the night a northern Virginia couple gained access to President Barack Obama's administration's first state dinner, for India's prime minister.
Rogers also denied reports that her staff wasn't present at the main gate when Tareq and Michaele Salahi got through.
The often-stated criticism was that the social office veered from the Bush administration practice of stationing staff at the gates to vet people along with the Secret Service.

Rogers said that simply was not true, and that, in keeping with established practice, a member of her staff of five was at the main entrance all night. According to White House procedure, she said, the first point of contact arriving guests had was with the Secret Service, who would check all the names against the guest list.
It was up to the Secret Service to alert her staff to names not on the list, she said, and in the case of the Salahis, her staff was not alerted.
The notion that she was personally supposed to be at the door checking guests is "hogwash," she said. Her primary responsibilities that night were, she said, to see to the protocol needs of the president and first lady at a dinner honoring the Indian prime minister, Manmohan Singh.

Rogers said she didn't know anything about the gate-crashers -- who she said left before dinner -- until the next day.

"It was brought to my attention the next morning when the Secret Service came to my office to apologize, and I said, 'What are you guys talking about?'" she said. "They knew immediately who the woman (Michaele Salahi) was."
The Secret Service has taken responsibility for the mistake. Three uniformed Secret Service officers were put on administrative leave following the state dinner incident.
Lawmakers had demanded that Rogers testify to Congress about the event. The White House would not allow it, citing a separation of powers and a history of White House staffers not testifying before Congress.
Rogers' resignation takes effect sometime this month, a White House aide told the Associated Press Friday.
White House press secretary Robert Gibbs said Rogers was neither forced out nor asked to leave.
"She's decided it's time to go back to doing things that she loves," Gibbs said Friday.
Rogers told her Chicago Sun-Times Friday that she had achieved the Obamas' goal of making it the people's White House.
The Salahis maintain they went to the dinner thinking they might be on the guest list. Pentagon official Michele Jones was trying to get them on the list, and a production company shooting for a potential reality show -- Bravo's "The Real Housewives of D.C." -- followed the Salahis around as they got prepared for the dinner.