A task force including investigators from multiple fire and police agencies in Maryland arrested a former police chief Wednesday morning for a series of arsons in Maryland spanning a decade.
Former Laurel Police Chief David Crawford, 69, was arrested at his home in Ellicott City and is suspected in about a dozen fires throughout the state, multiple law enforcement sources told News4.
Stay informed about local news and weather in the D.C. area. Get the NBC4 Washington app for iOS or Android and pick your alerts.
Federal agents who profiled Crawford feared there would be another fire, and soon, Maryland State Fire Marshal Brian Geraci said.
"People who are angry, they do bad things," Geraci. "Clearly, our suspect, thought he was wronged in a lot of different cases and wronged by a lot of different people, and these are all, you know, spite, revenge fires."
Crawford, who is also a former major with Prince George's County police, faces numerous arson and attempted murder charges in Montgomery, Prince George's, Frederick, Charles and Howard counties stemming from homes, garages and vehicles set on fire since 2011, according to the Prince George's County Fire Department.
Crawford apparently targeted the homes of family members and police officials with whom he had a beef, sources said.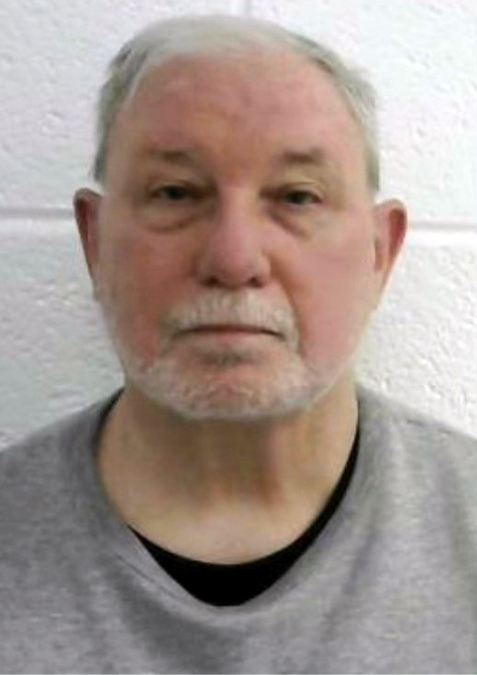 The victims include retired Laurel Police Chief Richard McLaughlin and former City Administrator Marty Flemion, according to Laurel Mayor Craig Moe.
The fires were set late at night, many times when people were at home asleep, sources said. Gasoline was poured over cars, driveways and houses and then ignited. Damages sometimes approached six figures.
"These allegations are troubling and quite serious, and if proven true, members of our City of Laurel family have been victimized," Moe said in a statement. "And I want to say that our thoughts and prayers are with them and their families as this case proceeds."
Most recently, a garage was set on fire on Peppervine Terrace in Clarksburg in November 2020. Home security camera video from that fire was instrumental in the investigation, as was information from the community.
Crawford is accused of setting fire to the same townhouse on Majestic Elm Court in Clarksburg in 2016 and 2017. Officials said when the occupants moved, he set fire to their new house.
"I really appreciate the investigators' diligence and the fact that they were able to identify a suspect and provide a piece of comfort and safety to those that were his victims," said Chief Scott Goldstein, of the Montgomery County Fire Department.
News4 learned that the investigation also extends outside Maryland, to states where Crawford has relatives.
Crawford served as chief of police in Laurel for five years before he resigned in 2010. He spent 20 years with the Prince George's County Police Department, and he is married to a former Prince George's County prosecutor.