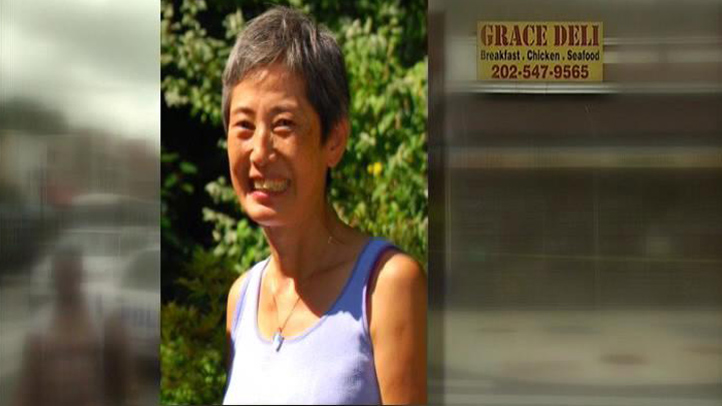 Police found the man suspected of killing a popular deli owner in her store on H Street because he left his DNA at not one, but two, places at the murder scene.
And then, drama in the interrogation room helped lead to his arrest.
News4's Jackie Bensen reported from D.C. Superior Court that DNA recovered from inside Hae Soon Lim's deli was what started D.C. homicide detectives on the painstaking pursuit of 46-year-old Steven Vondell Williams.
DNA found on an empty gun holster and the cash register inside Grace Deli, where Lim was found shot to death on June 14th, produced a "hit" in National Database. Williams was in prison in Pennsylvania at the time he was arrested.
Lim, known to her many customers as June, was a well-liked figure in the H Street neighborhood. Her murder sent a wave of fear through H Street, which, in recent years, has become a popular place for the District's newer, younger residents.
The murder has left her family devastated emotionally and financially, Bensen reported.
"I am a firm believer in an eye for an eye," the victim's son told Bensen. "Given this man's criminal history ... I think this should be a situation where, in my opinion, there should be the death penalty."
But finding Williams was only part of effort in this case. Detectives arrested Williams in late August on a parole violation; once in custody in D.C., he asked for a lawyer and refused to talk.
Court documents say they left him alone in an interview room with a file with Mrs. Lim's name on it directly in front of him.
Williams stared at the file for 38 seconds and said out loud "That's 30 years," Bensen reported.
Stay with NBCWashington and News4 for updates to this story.