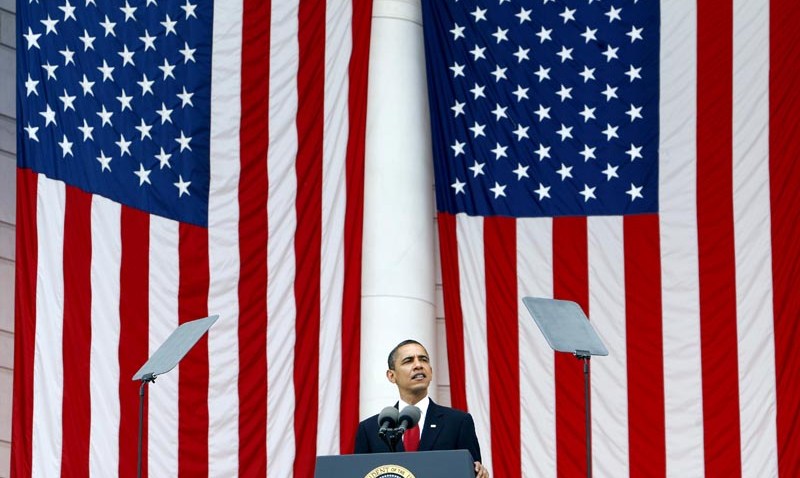 Tourists flock to the nation's capital each weekend, traipsing down the National Mall, posing for photos in front of monuments, and circling around the Ellipse behind the White House, hoping to get a glimpse of the president and his family.

But this Memorial Day weekend, those hopeful tourists will be out of luck.

President Barack Obama, the first lady, Sasha, and Malia will spend the weekend away from "home." According to the White House, the first family is booked for a weekend trip to Chicago.
The president has at least one official duty there: to preside over a ceremony at the Abraham Lincoln National Cemetery in Elwood, Ill., on Monday. The day is, after all, a time of remembrance for those military men and women who have died serving our nation.

No official word from the White House Press Office if Bo Obama will be seen bouncing around White House grounds or Lincoln's stomping grounds.

But don't cancel your holiday weekend plans in D.C. just yet. You'll still have a chance to spy the vice president and his wife somewhere, sometime, along Pennsylvania Avenue. They'll hold court at the White House, hosting a breakfast to honor Gold Star families.

Later in the afternoon, at the Tomb of the Unknown Soldier at Arlington National Cemetery, Vice President Joe Biden and Dr. Jill Biden will participate in the traditional wreath-laying ceremony.

If acting like paparazzi around houses and people of power doesn't interest you, usmemorialday.org recommends you participate in one of the following activities to properly memorialize members of our military who paid the ultimate price:
Visit cemeteries and place flags or flowers on the graves of fallen heroes
Visit memorials
Fly the U.S. Flag at half-staff until noon
Fly the 'POW/MIA Flag'
Pause at 3 p.m. for a "National Moment of Remembrance"
Renew a pledge to aid the widows, widowers, and orphans of our war dead, and to aid the disabled veterans
Let's go Around Town: Keep up with what's happening in the D.C. area anytime, anywhere. Follow us on Twitter and Facebook. Sign up for our e-mail newsletters and find out What You're Doing Tonight with texts delivered right to your mobile phone -- just text DCTONIGHT to 622339 to sign up. (Message and data rates may apply.) Don't forget our iPhone app!