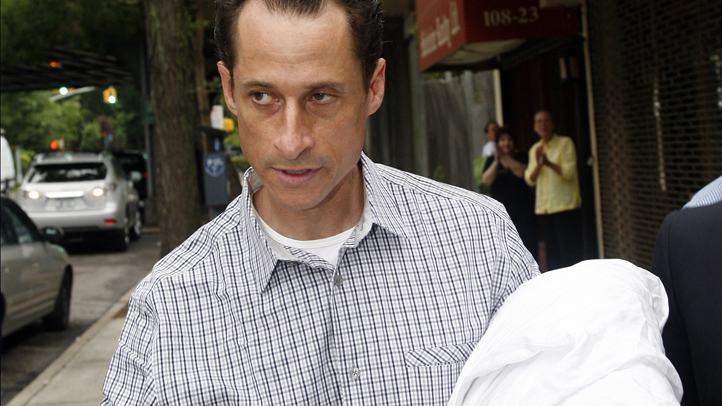 New images of Rep. Anthony Weiner have surfaced, which appear to have been taken inside the House members' gym in Washington D.C.

The images have been posted by the online entertainment site TMZ.com.

NBC's Luke Russert on Sunday spoke to congressional staffers, who told him the background of the photos look exactly like the House members' gym, located in the basement of the Rayburn building on Capitol Hill. However, NBC News on Sunday was not able to establish the authenticity of the images.

Some of the photos depict the congressman shirtless, wrapped in a towel, with the federal gym reserved for House members in the background. The photos all seem to be self-portraits - Rep. Weiner can be seen holding his Blackberry in the photos posted online.

Tim Kaine, the Democratic candidate for Virginia's 2012 Senate seat, was among the first in Weiner's party to call for the New York congressman to step down. Weiner announced on Saturday that he would seek unspecified treatment, and wanted to take a leave of absence from his House of Representatives post.
TMZ's images can be seen here.