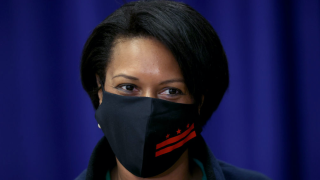 D.C is expected to announce new guidance on where face coverings must be worn as the coronavirus pandemic continues. 
City officials are expected to announce that anyone who is exercising outside should wear a mask when they are near others, News4's Mark Segraves reported. 
At a press briefing Monday, Mayor Muriel Bowser urged residents to keep wearing face masks, keep their distance from people outside their households and choose their activities wisely. Be "obsessive" about washing your hands, she said.