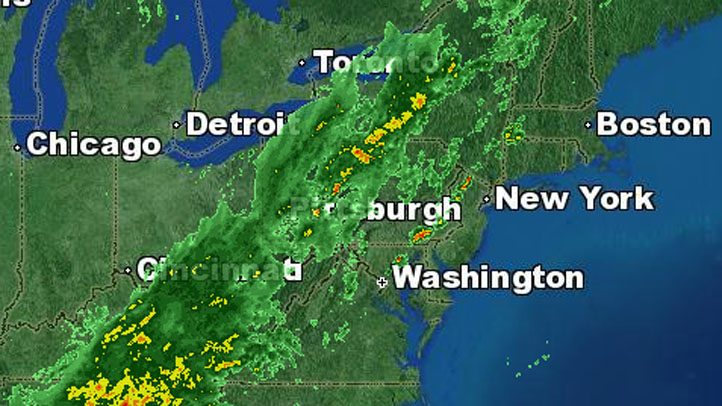 As summer unofficially closes this Labor Day weekend, wet weather arrives to ring in the fall.

Northern Virginia, D.C., and most of Maryland will be under a flash flood watch from Monday afternoon until Tuesday. Slow-moving remnants of Tropical Storm Lee, which dumped inches of rain on the Gulf Coast, will arrive and linger around the area throughout the week.

On Monday morning, the radar shows the storm stretching all the way from the Gulf of Mexico to Canada. Lee will drop more rain across a wider area than Hurricane Irene did last week.

Rain chances threaten all day Monday, with a 60 percent probability this evening. News4's Tom Kierein says if you are planning on heading out to Labor Day events today, bring an umbrella, because rain is coming. Evening storms could be accompanied by thunder and lightning.

High potential for storms will persist through Thursday, but could go on longer. Two inches of rain could accumulate on Tuesday, with the chance for another two inches on Wednesday. During Irene, most rain fell in Prince George's and points east of Washington. Tom Kierein says this week, the majority of rain will fall west of D.C. Soil remains near saturation from the last storm, so the added rain could quickly cause flooding, overflowing streams, and pooling on the roadways.

The good news? Katia, a Category-2 hurricane on Monday morning, is tracking to turn north through the Atlantic and stay clear of the U.S. coastline.