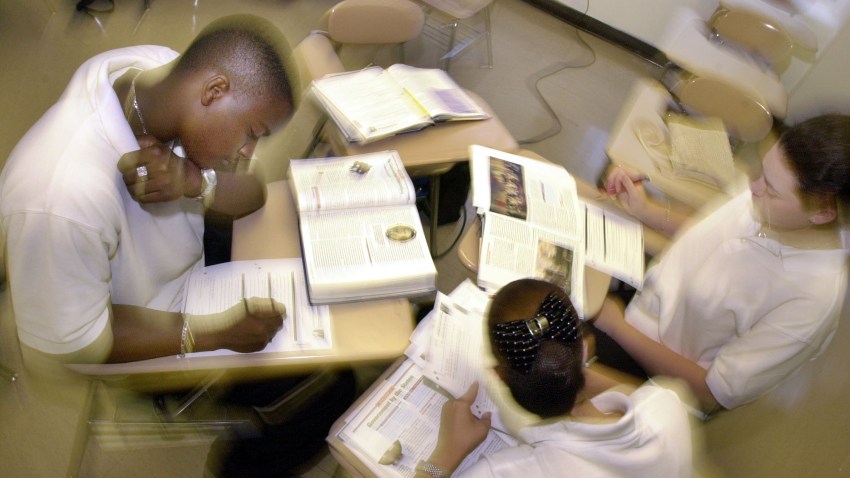 The District's money man said Friday he can't approve the ambitious new D.C. school teachers' contract because the city can't show it can pay for it.
That means Mayor Adrian Fenty's administration will go into the weekend uncertain about its future.
Despite claims by Schools Chancellor Michelle Rhee last month that there was a surplus, Chief Financial Officer Natwar Gandhi said Friday that that there is a $28 million gap in funding for the contract during the current fiscal year and a $135.6 million shortfall through 2013, according to the Washington Post.
Gandhi also said there are too many strings attached to the new contract.
Gandhi said school officials can't use more than $20 million available from the private sector because of conditions attached to it -- namely that the money can be taken away if there is a change in leadership within the schools, i.e. if Rhee was removed.
The teachers' union agrees.
"Now that the funding is contingent upon the chancellor staying with DCPS, that's frightening," said Washington Teachers' Union member Glenda Smith. "The question has arose, even with their funders, 'What was the intent? What was their motive?' Everybody wants to say children first. But it appears as though Michelle Rhee is putting herself first."
DCPS said it has come up with a large portion of the money needed, but Gandhi said that the school system is still nearly $11 million short.
Neither the union nor the council can vote to back the contract because the money's not in the budget to pay for it. That leaves the contract in limbo in the coming days while the city searches for the funds.
The chances that DCPS and the union will have to re-open negotiations are very slight, according to NBC4's Tom Sherwood.