Each day in the nation's capital is a hurried, frenzied commute of people spinning their wheels. Fifteen thousand bikers hit the pavement each day for work, mixed in with 124,000 drivers.
Sharing the road sometimes gets too close for comfort. Some frustrated commuters have even started posting their rough rides online. (Here's another. And another. And still another.)
Biker Amy Rizzotto survived a collision with a car earlier this year on a road she's ridden hundreds of times. "It was a split second, and I didn't have time to react in the way I would have hoped," Rizzotto told the News4 I-Team. "Unfortunately, a driver wasn't looking and pulled a U-turn into me without signaling."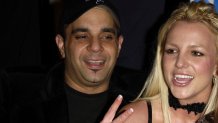 The crash sent her flying over the hood of the vehicle. She smashed her left wrist and tore all the ligaments and muscles. The road did not have a bike lane, which is true of 93 percent of D.C. streets.
A lack of bike lanes is just one contributing factor to a dangerous intersection, says Greg Billing with the Washington Area Bicyclist Association. He says there's blame to go around.
"Speed, distractions and non-compliance with the law -- and that's the responsibility that falls on everybody," Billing said. "Anybody who doesn't follow the rules or puts a kink in the cog can send the whole intersection into chaos."
Local
Washington, D.C., Maryland and Virginia local news, events and information
It's something I-Team cameras caught easily: bikers running red lights and drivers blocking bike lanes, pushing cyclists out into traffic. "There are certainly intersections that have a much higher crash rate than any other place in the city," according to Billing.
To get an idea of where most accidents happen, the I-Team got its hands on D.C. police crash reports between cars and bikes since 2013.
Accidents happen all around the District. But we found more accidents happened in Districts 1, 2 and 3.
"We need better crosswalks. We need perhaps better timing on the lights," said D.C. Councilmember Mary Cheh, who heads the Committee of Transportation.
Over the summer, she organized a group of advocates and city officials, including Billing, who visited some of the busiest intersections.
"We need better-designed streets that keep people safe so that when people make mistakes -- because we all make mistakes -- that they're not deadly," said Billing.
The group conducted site surveys at five locations identified by D.C.'s Department of Transportation as some of the most dangerous, including M Street and Wisconsin Avenue in Georgetown, along with 14th Street and U Street in Northwest.
In Northeast, the group visited First Street and Union Station Plaza, Minnesota Avenue and Benning Road and New York Avenue and Bladensburg Road.
Cheh used that information to introduce a new "Bicycle and Pedestrian Safety Act," hoping to establish safety enhancement priorities around the district.
"I want to bother DDOT as much as I can and say, 'Have you done this, have you done that, have you done that?'" Cheh said.
A DDOT spokesman said the agency is looking for ways every day to make the streets safer for pedestrians, bikers and motorists. The agency is working to help drive Mayor Muriel Bowser's "Vision Zero" goal of no fatalities and serious injuries by the year 2024.
DDOT said it plans to achieve that long-term goal through more effective use of data, education, enforcement and engineering. But the agency is making new improvements now as well, including adding fourteen more miles of bike lanes by 2016.
That's a push in the right direction said Amy Rizzotto, who's back on her bike after surgery and some intense hand therapy with NRH Rehab Network in D.C.
"I think it's likely that we'll see some positive change," said Rizzotto. "Education and awareness, just that we're all aware of each other's modes of transportation and we are sharing these roads morning, noon and night. I'm sure that we can at least move in that direction."