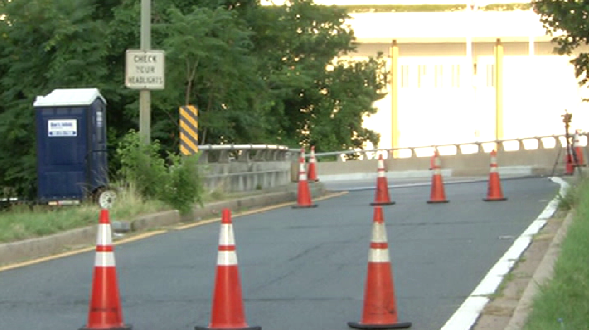 A major artery out of D.C. reopened Tuesday morning after concrete fell onto the road below, causing some safety concerns.
Officials initially believed metal plates being placed on the ramp leading to I-66 West from the E Street Tunnel may have disturbed the foundation of the overpass.
But a worker with Martins Construction Corporation, the company completing the work to the ramp, told News4's Megan McGrath that the concrete may have been debris from their work site that wasn't properly cleaned up.
Both the ramp and road below were closed for a time, but both reopened when they were deemed safe.
Stay with NBCWashington on-air and online for more on this developing story.