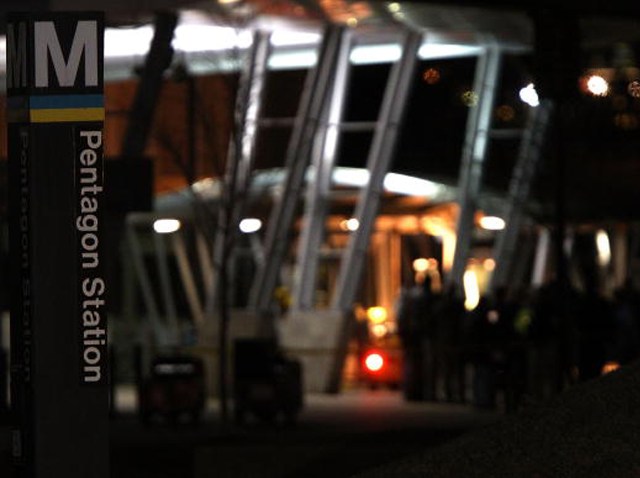 Pentagon officials are looking to increase security at the Pentagon Metro Station, which could create major headaches for thousands of Pentagon employees.
According to the Washington Examiner, Pentagon officials plan to move the current security checkpoints farther away from the Pentagon and closer to the bus bays. That would mean commuters would no longer be able to use two covered walkways or the Metro elevators.
About 30,000 commuters move through that area every day. The Northern Virginia Transportation Commission told the Examiner it intends to send a letter to Pentagon officials urging them to reconsider moving the move.
"Those elevators are critical to passengers with disabilities," Catherine Hudgins, the transportation commission's chairwoman and a member of Metro's board of directors, told the Examiner.
The move comes four months after a gunman opened fire on a group of Pentagon security officers outside the Metro station. Two officers were wounded and the gunman, John Patrick Bedell, was shot and killed.
The new security checkpoints could be in place as early as next month.