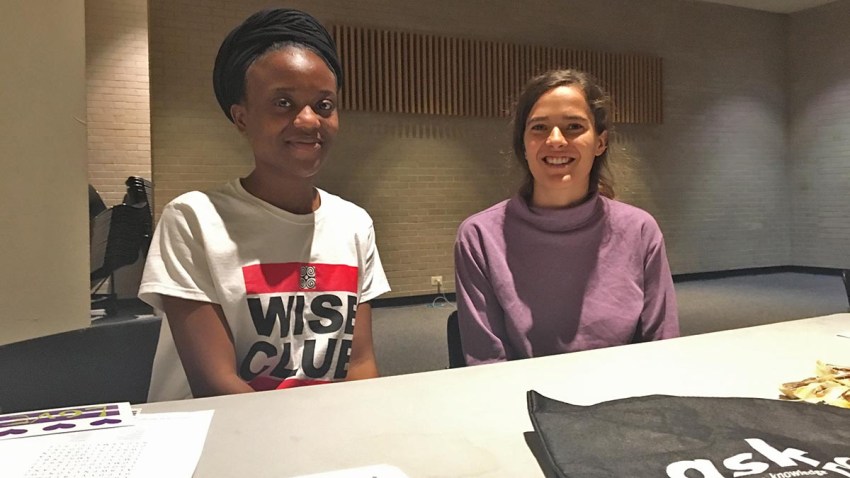 What to Know
The organization Men Can Stop Rape leads youth groups in D.C. middle and high schools with the help of a $885,000 grant from the city.
Nonprofit leaders and federal health officials say there is a link between "harmful social norms" and violence against women.
Earlier this year, a class of D.C. sixth graders grappled with what it means to be a man or a woman, a boy or a girl.
An educator visiting from the Latin American Youth Center (LAYC) asked students at E.L. Haynes Public Charter School to list gender stereotypes.
Students called out that girls were emotional, that boys liked sports, that girls liked to cook and that boys were "too violent," Tyvon Hewitt recalled about leading the exercise.
Then, Hewitt called out each characteristic and asked the students to raise their hands for the preferences and characteristics they saw in themselves. Boys and girls both said they were emotional, liked sports and liked to cook, but no one said they were violent, silently agreeing that was a bad trait.
A sixth-grade boy approached Hewitt after the lesson and said he understood it.
"It kind of seems like all these things we stick to gender are just constructs," Hewitt said the child told him, using language he had just learned.
Hewitt, a 24-year-old who grew up in Southeast D.C., said he believes that teaching youth about gender roles can prevent violent behavior.
"You're showing them other options," he said.
Children and teenagers are key to stopping the domestic violence epidemic, according to organizations in D.C. and across the country that teach youth about gender roles and healthy relationships.
Federal health officials back up the claim that there is a link between narrow social conventions and violence.
"Studies show that individuals and communities adhering to restrictive and harmful social norms are more likely to perpetrate physical, sexual, and emotional violence against women," a Centers for Disease Control and Prevention report published this year says.
Jasmine Mendez, a recent graduate of McKinley Technology High School in Northeast D.C., said participating in a yearlong program on gender roles and healthy relationships made her reconsider norms about how women and men should act.
"I used to think a relationship was a really different idea, like if a boyfriend is really jealous and went through your phone, he cares," she said. "But the club opened my eyes. If someone controls you, it's abusive."
Mendez, 18, participated in a Women Inspiring Strength and Empowerment (WISE) Club taught by the D.C. organization Men Can Stop Rape.
Men Can Stop Rape works with people as young as elementary school-age to prevent violence. They lead youth groups in 25 states and in public middle schools and high schools throughout D.C. City records show the organization received more than $885,000 from the D.C. Office of Victim Services and Justice Grants for financial year 2016.
The WISE Clubs and Men Can Stop Rape's groups for boys, called Men of Strength (MOST) Clubs, teach young people to identify and challenge concepts of masculinity that cast boys and men as dominant. Inside a MOST Club, boys don't need to only be strong, aggressive and in-control; they can also be vulnerable, thoughtful and caring.
Men Can Stop Rape Executive Director Neil Irvin said raising kids' consciousness about gender roles and boosting their confidence helps prevent violence.
"Young people who have a stake in their own futures are less likely to buy into the attitudes or behaviors that connect to domestic violence," he said at the start of October, Domestic Violence Awareness Month.
Mendez, who spoke with News4 as she passed out information about Men Can Stop Rape at a youth health fair, participated in a series of YouTube videos the organization created. One video shows teens working through "the stereotypes that men and women are expected to live up to." Another video mixes conversation about sexism and sneaker culture.
"We basically take topics we usually don't talk about and combine them with things we talk about every day," Mendez explained.
Middle schoolers and high schoolers join MOST and WISE clubs of 15 students or less after they receive a nomination telling them they have been identified as a leader, Men Can Stop Rape community education director Jason Page said. The students are flattered, so they check out the activities held at lunchtime and after-school, which often include free pizza.
A study conducted for Men Can Stop Rape in 2011 found that after one year in a MOST club, the majority of teen boys who participated were more likely to intervene when a boy inappropriately touched a girl or when someone shouted a sexual comment at a girl. The survey included 58 teens in five states.
Irvin recommends starting to talk with even younger children about healthy relationships. With young children, the lessons are not about sexual assault or violence, he said. Instead, Men Can Stop Rape teaches young children "social and emotional skills" through play.
"An 8-year-old learns it how an 8-year-old needs to learn it," Irvin said.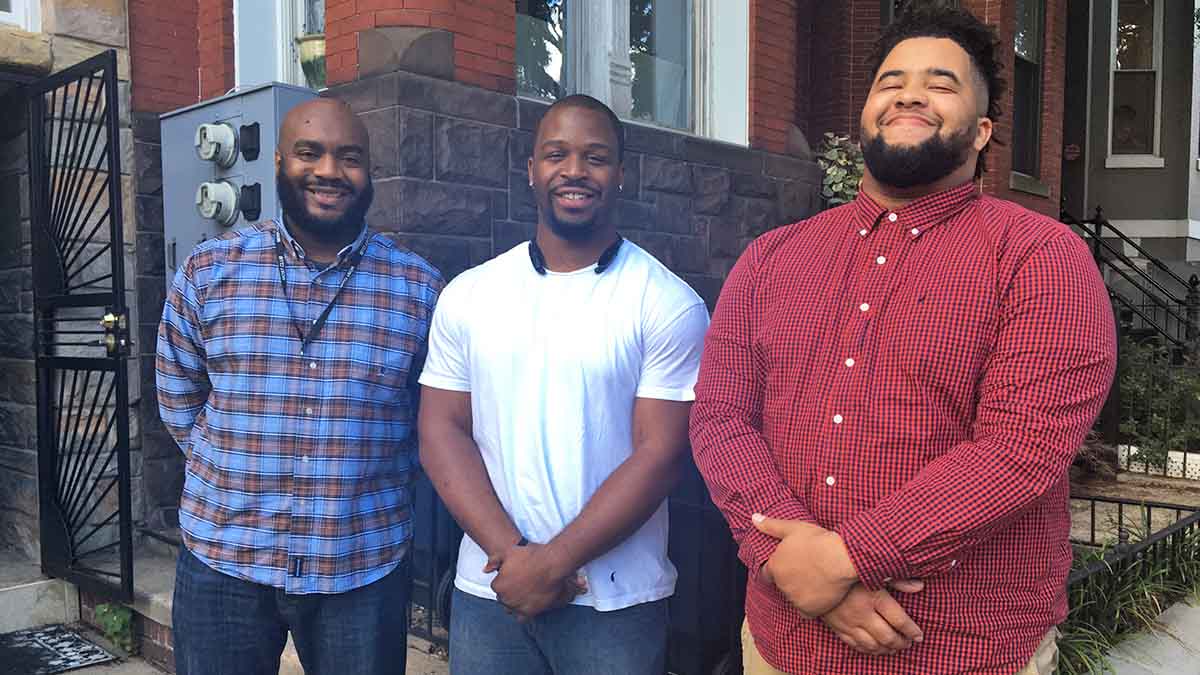 In addition to Men Can Stop Rape, LAYC, which is based in D.C. and runs programs in three Maryland locations, teaches health lessons in public schools that explore gender roles, program manager Cecilia Dos Santos said. In January, they will offer a 12-hour program for males age 16 to 22 that focuses on masculinity and gender equity.
People who conduct and study gender education training for youth caution that training sessions cannot single-handedly prevent domestic and sexual violence; rather, individual change and cultural change take a long time.
"I would never want anyone to think that Men Can Stop Rape would say, 'Hey, come to our workshop or do this curriculum session and young people are going to understand domestic violence," Irvin said. "It just doesn't work that way."
Dr. Kathleen Basile, a behavioral scientist at the CDC who studies sexual violence, said that while "norms against violence are highly associated with gender norms," teaching youth about gender roles needs to be part of a comprehensive approach to violence prevention.
"That's just part of the puzzle," she said.
To prevent sexual violence, the CDC also recommends providing opportunities to empower women and girls, creating safe school and workplace environments, and teaching young people empathy and "emotion regulation."
Such lessons for youth need to be long-term, said Basile.
"It's not just a 20-minute session," she said. "You really have to get repeated doses from many sources."
A CDC study published last year linked homophobic teasing by middle school students to sexual harassment by the same students two years later. If parents and communities can change children's ideas about gender at a young age, they may be able to prevent them from becoming abusive later in life.
"If we can challenge these rigid ideas about masculinity and femininity, we might be in a better position to prevent sexual violence," Basile said.
LAYC case manager Kelsey Norton said she believes children and teens can handle concepts that adults sometimes think are too difficult for them. She said she is constantly impressed by young people's desire to learn and speak out against behavior they think is wrong.
"If you give these kids the space and freedom to express something, they're there," she said.