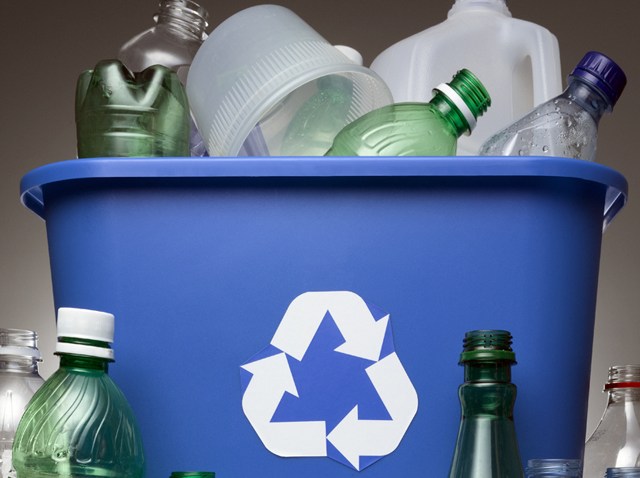 The snow did more than cover the streets of Washington, D.C. for endless days and nights. It also stopped recycling pickup. For two whole weeks.
But all that ends Monday, Feb. 22, when DC's Department of Public Works goes back to their normal schedule. So get out your blue carts and/or bins and put them out next to the trash between 6:30 p.m. the day before and by 6 a.m. of your collection day.
When is your collection day? Find out at the DPW's recycling collection page.
Overflow recyclables may be put in brown paper bags or cardboard boxes and placed next to the carts or bins.
There is one caveat, though -- at least for those whose trash and recyclables are collected in alleys.
According to DPW, while snow in District alleys is beginning to melt, not enough melting has occurred nor high-enough-to-melt-snow temperatures forecast "to create certainty that DPW collections crews safely can collect trash and recyclables from alleys next week" -- or, in plain English, a little bit longer recycling wait for some.