In the first photo, a white-and-orange kitten in a cage looks unsure. The lighting is dim, and the cat's face needs to be cleaned.
In the second photo, he looks curious and dapper, with a gold bow tie and light illuminating his green eyes.
Officials at the the Animal Welfare League of Alexandria, Virginia, hope the second photo will help the kitten, who they named McMuffin, get adopted.
"Just one positive photo can make a huge difference in an animal's life," volunteer pet photographer Marty McKee said in the days before NBC's Clear the Shelters campaign, which helps find "forever homes" for animals across the country every August.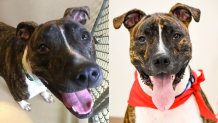 The Alexandria shelter and a growing number of animal shelters in the D.C. area are using the services of volunteer pet photographers.
In the age of social media, taking the time to capture beautiful images of animals matters, McKee said. He takes professional-quality photos for Loudoun County Animal Services and other Northern Virginia animal shelters.
One photo posted on the Loudoun County shelter's Facebook page might reach as many as 10,000 people. If the photo grabs their attention or pulls at their heart strings, they'll share it with their Facebook friends and it's more likely to be seen by someone who's ready to adopt.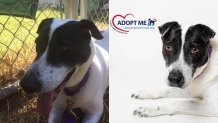 "Families have told me, your photo is the reason we came in today," McKee said. "Then, you see the animal is their new, beloved family member or a child's best friend."
Local
Washington, D.C., Maryland and Virginia local news, events and information
A friend recently sent him a text message about a photo he took of a black-and-white cat named Figaro. It caught the eye of her coworker, who welcomed him into her home.
"Marty did you take pics at the shelter of a cat named Figaro? Like 2 weeks ago? He was adopted by a nurse I work with. She said his picture spoke to her," the text said.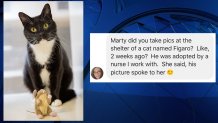 The adoption rate at the Loudoun County shelter is up for the year thus far. More than 1,500 animals -- including chickens, reptiles and parrots -- are adopted every year.
Animal Services spokeswoman Nicole Falceto attributed this, in part, to the use of high-quality photos.
"We depend on volunteer photographers, and it truly makes a huge difference in the adoption rate for shelter pets," she said. "Anything that helps shorten the length of stay for a pet and gets them into loving homes is a huge bonus."
A spokeswoman for the Alexandria shelter also said the work of the volunteer photographers helps drive adoptions.
Shelley Castle, a pet photographer who volunteers with the Alexandria shelter, said she believes that photos that evoke love are more effective at getting people to help animals than those that evoke pity.
The American Society for the Prevention of Cruelty to Animals ad with the Sarah McLachlan's song "Angel," for example, shows lonely-looking animals in cages.
"A lot people can't even look at that," Castle said. "Each one of these animals is special and beautiful. It's far more beneficial to bring out that little, individual personality."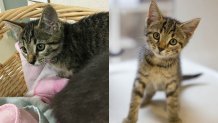 Like McKee, she said she sees her photos get big results.
"People see these photos and they come out of the woodwork to adopt these animals," said Castle, who works as a lobbyist by day.
Both Castle and McKee said the key to taking good pet photos is taking the time to make the animal feel comfortable and safe.
When Castle first met a golden-colored dog named Jordan, he was "absolutely petrified," she said. "But with a little love and trust-building, you can create a picture that shows their cute and bright side." In one photo of him, he gazes into the camera inquisitively, with one ear cocked.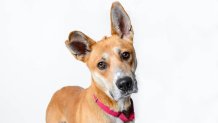 McKee said he pets and talks with the animals he photographs, sometimes for 20 minutes at a time before he even starts shooting photos.
"My focus is on earning the trust of the animal and getting them to relax and show their personality," said McKee, a network security engineer who comes to pet photo shoots armed with a light kit and multiple lenses that work well for poor lighting conditions.
When he finally gets the perfect shot, he knows it.
"As soon as I click that shutter, I get this tingling feeling and feel like this is it," he said. "I feel like this will make the difference."