What to Know
Amtrak will offer two daily nonstop Acela trains between D.C. and New York starting this fall.

The schedules may be more appealing to New Yorkers than District residents, with an early-morning train from NYC but not D.C.

We ran the numbers on the cheapest, easiest ways to get between the cities.
There will soon be a faster way to get between D.C. and New York by train, but the schedules may be of greater benefit to New York residents than to D.C. residents.
Starting in the fall, Amtrak will offer limited nonstop Acela service between D.C. and New York, with trips that take an estimated 2 hours and 35 minutes. That's about 25 minutes shorter than a regular Acela trip. (Travel time varies depending on the time of day and direction, plus any delays.)
One southbound nonstop train and one northbound nonstop train will be available every weekday starting Sept. 23, Amtrak announced Thursday. The northbound train will leave D.C. at 4:30 p.m. and arrive in New York at about 7:05 p.m. The southbound train will leave New York at 6:35 a.m. and arrive in D.C. at about 9:10 a.m.
With those schedules, a D.C. resident with a morning meeting in New York would have to take the 4:30 p.m. train the previous day and spend the night if they wanted nonstop service. Someone traveling from D.C. to New York for fun would miss dinnertime in NYC and would check into their hotel late.
The schedules are of far greater benefit to New York residents, especially business commuters, who could make it to a morning meeting and make it back home the same night, all with nonstop service.
Amtrak said it may offer additional nonstop trains later, including in New York and Boston. The spokesman cited "operation efficiencies" for how the schedules of the new nonstop trains were selected.
We ran the numbers on travel times and costs for leaving D.C. at about 4:30 p.m. on Sept. 23 and returning at about 9 a.m. Sept. 25.
As of Thursday, it's cheaper to take Acela Nonstop trains on this route than it is to take the regular Acela, at $260 for the Acela Nonstop and $346 for the regular Acela. However, "deeply discounted, lowest-cost available" Saver rates were available for Acela Nonstop as of Thursday but not for regular Acela. Without the Saver rate, the Acela Nonstop for those dates cost the same as the regular Acela.
Without taking travel time to and from the airport or train station into consideration, flying is fastest by far, at 1 hour, 20 minutes. The cheapest available flight was $307.
If you're looking for the cheapest possible trip, take the bus. Megabus and Greyhound were less than $40 round trip. If you're looking for the fastest trip, the Acela Nonstop or a flight were your best bet.
As always, you can get cheaper rates if you book in advance. And you should take into consideration checkpoint wait times if you travel by air, and traffic if you travel by bus.
New Acela Trains to Shorten Route Between DC and New York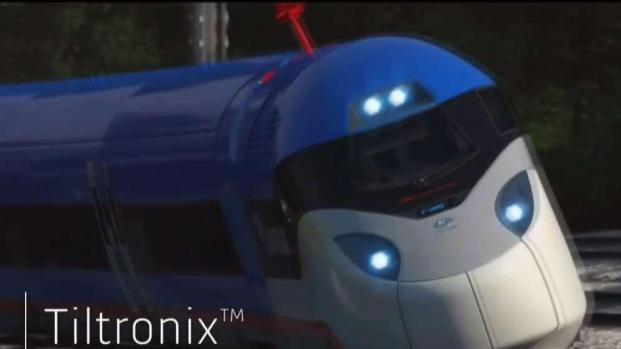 Amtrak President and CEO Richard Anderson said Acela Nonstop will make taking the train between D.C. and New York even more convenient than flying.
"The new Acela Nonstop service will have you halfway to your New York City or DC destination in the time it would take you to board a flight," he said in a statement.
What's your trick for getting between D.C. and New York? Comment on our Facebook page.