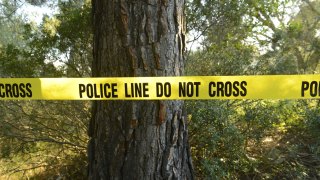 Baltimore County Police say their search for an Alexandria man has moved into a recovery phase.
Patrick McTague, 30, apparently fell into the water by the Prettyboy Dam on Friday evening, and has not been found.
Police were called to the area shortly before 6:50 p.m. Friday, where witnesses told them that they saw a man hanging over the dam before he fell into the water below. The Baltimore County Fire Department Swift Water Rescue Team and the Watershed Police searched until it was dark, but were unable to find him.
Rescuers found a hat and a sneaker at the scene, as well as a vehicle with Virginia tags parked nearby.
Police are watching the area around the dam, but said Sunday that conditions were too dangerous to send divers into the water.
McTague's family has been notified.