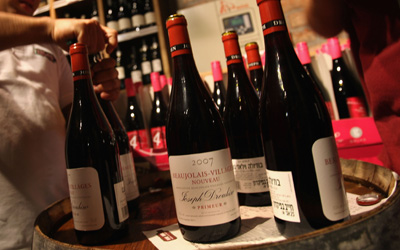 Two companies that partner with retailers to deliver alcohol in D.C. have been declared legal by city regulators.
The business models of the companies Drizly and Klink don't violate District law, the D.C. Alcohol Beverage Control Board announced Thursday.
Drizly and Klink act as middlemen, providing websites and smartphone apps that allow customers to order beer, wine or liquor. They don't sell or deliver the alcohol themselves, leaving that to licensed retailers. That's why they were found to be legal.
Klink was already operating in the District, and Drizly announced Thursday that it will launch in the nation's capital "in the coming days."
In June, city regulators found that another online booze vendor, Ultra, was selling alcohol without a license and ordered it to stop operating.
"We encourage businesses that facilitate the sale of alcoholic beverages to contact the agency before starting any new operations in the District," said Alcoholic Beverage Regulation Administration (ABRA) Director Fred Moosally in a release Thursday. "This will allow us to ensure operations are compliant with the law before they begin."
Copyright AP - Associated Press