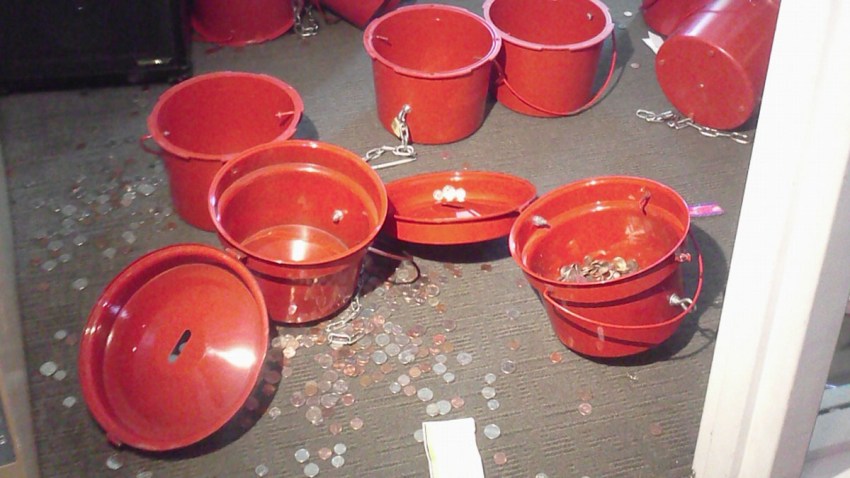 Detectives from the Metropolitan Police Department's Criminal Investigation Division announced an arrest has been made in connection with the burglary that occurred at the Salvation Army.
A judge issued a warrant for the arrest of a 15-year-old suspect on Friday. Police announced the arrest Saturday afternoon.
The teen was reportedly wearing a GPS anklet that placed him at the crime scene on December 1.
Police said someone broke into the office in southeast Washington and stole red kettle donations locked inside a safe.