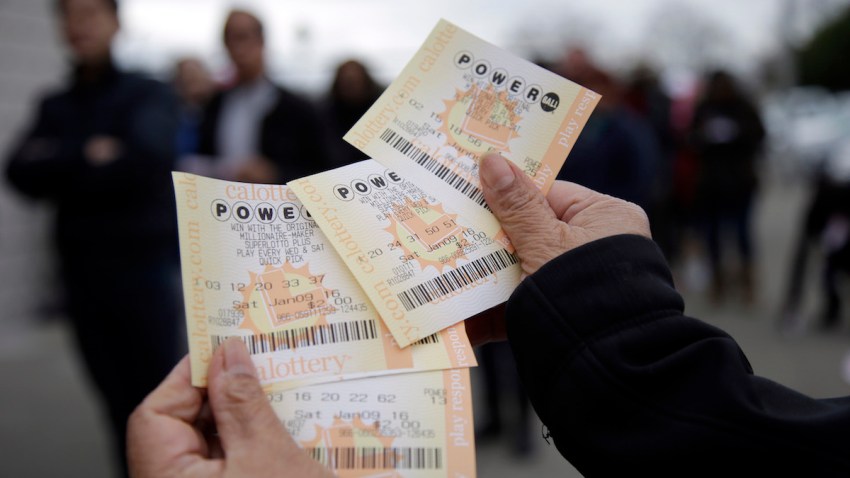 Virginia Lottery officials say there were plenty of consolation prizes in the most recent Powerball drawing in the state.
While no one matched all six numbers Saturday to push Wednesday's jackpot to an estimated $1.3 billion, lottery officials say one ticket sold in Suffolk matched the first five numbers to win $1 million.
In addition, 15 tickets each won $50,000 by matching the first four numbers plus the Powerball. The tickets were sold in the following locations:
B.O.B., 12201 Sunrise Valley Dive, Reston
7-Eleven, 1620 Hardy Cash Drive, Hampton
7-Eleven, 2001 Rosser Avenue, Waynesboro
7-Eleven, 16170 Country Club Drive, Dumfries
Macs Circle K, 43740 Parkhurst Plaza, Ashburn
Bridge End Center, 11161 Berlin Turnpike, Lovettsville
Exxon Express, 2390 Roanoke Street, Christiansburg
7-Eleven, 1928 Holland Road, Suffolk
Rangeley 102 Mini Market & Deli, 1715 Dillons Fork Road, Fieldale
7-Eleven, 6146 Rose Hill Drive, Alexandria
7-Eleven, 7500 Cushing Road, Manassas
Kroger, 11400 Huguenot Road, Midlothian
Fas Mart, 16575 Mountain Road, Montpelier
7-Eleven, 8324 W. Main Street, Marshall
Macs Circle K, 22405 Flagstaff Plaza, Ashburn
In all, the Virginia Lottery says more than 489,000 tickets bought in the state won prizes in Saturday's drawing.
Copyright AP - Associated Press