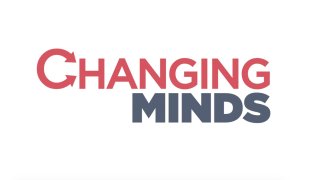 Thank you to our Changing Minds community partners.
American Foundation for Suicide Prevention
The American Foundation for Suicide Prevention (AFSP) is the leading national not-for-profit organization exclusively dedicated to understanding and preventing suicide through research, education and advocacy, and to reaching out to people with mental disorders and those impacted by suicide.
National Suicide Prevention Lifeline: 1-800-273-TALK (8255)
http://www.afsp.org/ncac
CrisisLink
CrisisLink brings immediate help, hope, and healing to empower individuals facing serious life challenges, suicidal thoughts, emotional or situational problems.
703-527-4077
http://crisislink.org/
Student Support Center
Creating and sustaining positive and productive learning environments where students are safe, respected and nurtured intellectually, physically and emotionally.
Phone: 202.628.8848
www.studentsupportcenter.org
We're making it easier for you to find stories that matter with our new newsletter — The 4Front. Sign up here and get news that is important for you to your inbox.
Volunteers of America Chesapeake
Volunteers of America Chesapeake provides services and supports to people with mental illness throughout our programs. We also provide direct services to individuals with mental illness by focusing on assisting those with significant and persistent mental illness to live lives of independence in their communities.
Telephone: (800) 646-2828
Local: (301) 459-2020
http://www.voaches.org/mentalhealth
National Alliance on Mental Illness Prince George's County
The National Alliance on Mental Illness (NAMI) is the nation's largest grassroots organization dedicated to building better lives for persons and their families who are affected by mental illness.
(301) 429-0970
http://www.namipgc.org/
National Organization for People of Color Against Suicide
NOPCAS promotes life-affirming strategies that will help to decrease life-threatening behaviors. It is our aim to develop prevention, intervention, and postvention support services to the families and communities impacted adversely by the effects of violence, depression, and suicide in an effort to decrease life-threatening behavior.
Phone: 202-549-6039
http://www.nopcas.com/
Children's National Health System
Children's National Health System strives to set the standard of excellence in care of children
while serving as a voice for the most vulnerable among us.
202-476-5000
http://www.childrensnational.org/
Howard University
Howard University is a top-ranked historically black college or university, and is one of the leading comprehensive research oriented, private universities in the nation.
202-806-6100
http://www.howard.edu/
Whitman-Walker Health
Our mission is to be the highest quality, culturally competent community health center serving greater Washington's diverse urban community, including individuals who face barriers to accessing care, and with a special expertise in LGBT and HIV care.
202-745-7000
http://www.whitman-walker.org/
National Alliance on Mental Illness
The National Alliance on Mental Illness (NAMI) is the nation's largest grassroots organization dedicated to building better lives for persons and their families who are affected by mental illness.
(301) 429-0970
http://www.namipgc.org/
Prince George's County Department of Family
Providing support and resources to the three major Divisions within the Department of Family Services as well as the surrounding community.
(301) 265-8401
http://www.princegeorgescountymd.gov/sites/family/Pages/default.aspx
Rock Recovery
Rock Recovery is a Washington, DC area-based 501c(3) nonprofit that supports the journey to freedom from disordered eating.
571-255-9906
http://rockrecoveryed.org/
National Coalition for Maternal Mental Health
The National Coalition for Maternal Mental Health unites members from national organizations devoted to addressing maternal mental health. Their goal is to engage stakeholders, advocate for change in policies and practices, and raise awareness.
http://www.mmhcoalition.com/
http://postpartum.net/
Mental Health America
Mental Health America is the nation's leading community-based network dedicated to helping all Americans achieve wellness by living mentally healthier lives.
http://www.mentalhealthamerica.net/
Prince George's County Department of Family Services, Mental Health and Disabilities Division
The Department of Family Services provides programs that strengthen families and individuals to help them realize their full potential and contribute to their communities in order to enhance their quality of life.
http://www.princegeorgescountymd.gov - Family Services
Behavioral Health Service Providers - Prince George's County
Follow the link for a listing of Behavioral and Mental Health Providers designed to help you locate providers in your community that offer services that will help you, your family, and your community become healthier and happier.
Prince George's County Behavioral Health Service Providers
Prince George's County Advocacy and Peer Support Groups
On Our Own of Prince George's County promotes self-advocacy and healing among people who have mental health challenges through peer support, personal growth, and community involvement. Together, we improve self-esteem, share lived experiences, and nurture wellness and recovery.
http://www.onourownpg.org/
"This Is My Brave" Performances on Mental Health
Hear others' mental health stories.
https://thisismybrave.org/events/
Mental Health is Health
"Mental Health is Health" is an MTV Entertainment Group initiative rooted in the reality that we all have mental health and need to take care of it like we do our physical health. The initiative aims to normalize conversation, create a connection to resources and inspire action on mental health.
https://www.mentalhealthishealth.us/