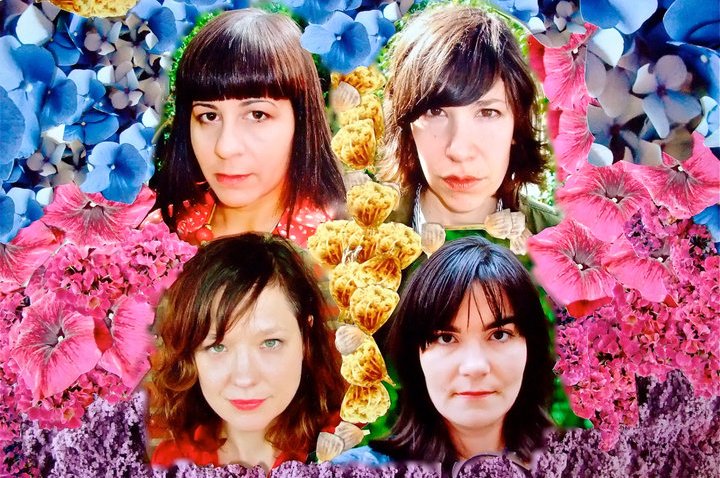 Pitchfork is reporting that local rock legend Mary Timony is teaming up with former Sleater-Kinney wizards Carrie Brownstein and Janet Weiss as well as Rebecca Cole for a new band: Wild Flag.

Timony, a Washington resident and singer-songwriter, has won devoted audiences in the District and beyond performing with the bands Autoclave, Helium and the Mary Timony Band. She is known for writing dark, modal melodies that play on droning guitar and Renaissance lilt alike. More recently she has performed with a four-piece called Soft Power, with bandmates Jonah Takagi, Winston Yu and T.J. Lipple.

Timony's Wild Flag bandmates need little introduction to rock fans. Brownstein and Weiss, singer/guitarist and drummer, respectively, for Sleater-Kinney formed two-thirds of one of the most influential independent rock groups of all time. The Pacific Northwest punk band broke up in 2006, leaving S-K fans desperate for any sign of a reincarnation. The situation has been grave since Brownstein abandoned her NPR blog, Monitormix, back in May.

Cole, who drums for The Minders, has collaborated with Weiss in a band called The Shadow Mortons. And Timony and Brownstein released an EP and some scattered songs as The Spells in recent years.

Wild Flag put up a Facebook page whose current status reads (as of 1:00 p.m. on September 22): "In an hour, Timony lands in Portland. Then, more practice and songwriting." For self-apparent reasons, Timony did not immediately return a call for comment.

Playing six degrees of separation -- even one degree of separation -- with the members of Wild Flag would bring you a Coachella Festival's worth of acts. The members have played in or are closely linked to Helium and Sleater-Kinney, but also Quasi, @@@, Stephen Malkmus and the Jicks and the Elephant 6 Collective.
According to Pitchfork, the band has planned a handful of shows for the West Coast in November.