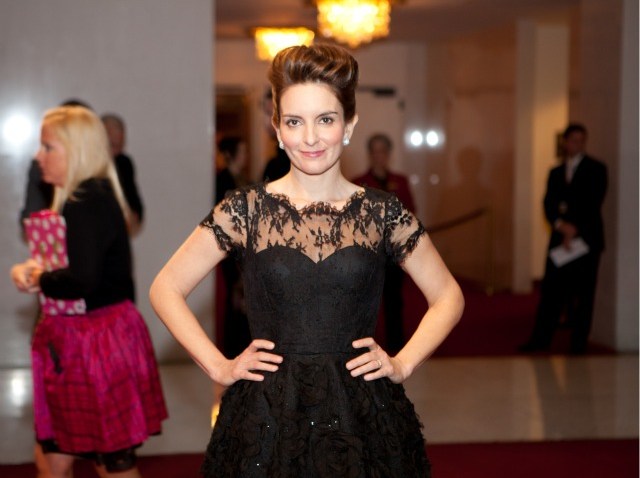 Tina Fey has quite the impressive resume: Former Saturday Night Live alum, multiple Emmy winner, star of the hit show "30 Rock."
Now she can add "Country's Funniest Person" to that list.
Fey was awarded the
Mark Twain
Prize for American Humor Tuesday night at the Kennedy Center, and was surrounded by some of her former co-workers and fellow comedians.
Amy Poehler, Seth Meyers, Fred Armisen, Steve Carrell, Alec Baldwin and Betty White were just some of the comedy superstars in attendance for Fey's award reception, which goes to those who define contemporary comedy.
The 40-year-old Pennsylvania native is the youngest award recipient, and only the third woman to be honored after Lily Tomlin and Whoopi Goldberg.
Even with the festive mood, Fey apologized to the crowd for one thing: Sarah Palin.
The comedienne performed a spot-on impersonation of the former Alaska governor during the 2008 campaign.
Fey told the crowd, "I guess what I'm saying is, this whole thing might be my fault."
Copyright AP - Associated Press