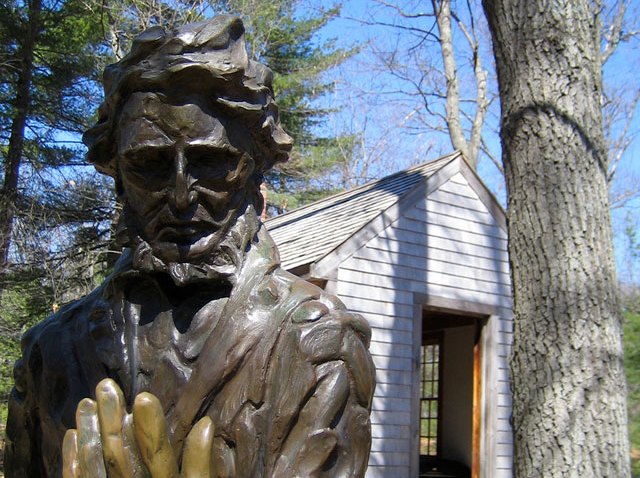 Three men have been arrested for kidnapping one of the greatest writers in U.S. history: Henry David Thoreau. Well, his likeness, that is.
They're charged with stealing a 400-pound bronze statue of the famous transcendentalist from the Salisbury University campus, according to Delmarva Now. Campus police say one of the men was arrested after he sold the statue to a recycling firm.
Two of the suspects, Samuel Cyrus and Jonathan Clark, are students at Salisbury. The third, Raymond Louis Bunting, is not.
Police said Bunting went to the off-campus home where Cyrus and Clark live to remove a fallen tree. The guys started chatting and reminiscing about various crimes they'd committed in the past. Police said it was at that point the robbers-to-be hatched the brilliant plan to steal Mr. Thoreau.
The statue was returned to the university, although it was missing a left hand. The hand was found in Bunting's shed and was apparently going to be a trophy for Cyrus and Clark, according to Delmarva Now. They'd tried and failed to keep the head.