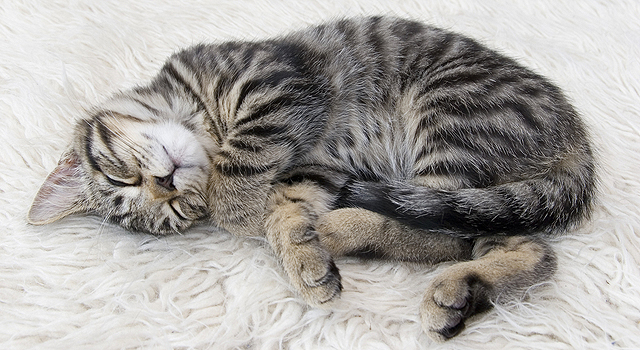 The '60s may have faded into a pyschedlic tapestry of bad flashbacks, but it's the Summer of Free Love in D.C. this year.

Cat adoptions slow down during the summer, but cute fuzzy critters keep coming into local shelters all year long. So the Washington Animal Rescue League (71 Oglethorpe St. N.W.) has waived adoption fees through Sept. 30. If you adopt, your new friend will also get its first exam at Friendship Animal Hospital free.

Meanwhile, the Washington Humane Society (7319 Georgia Ave. N.W.) has cut its adoption fees by 50 percent this summer on ALL pet adoptions, so if you're interested in a dog, rabbit or who knows what else, take a spin around the place and see who tugs at your heartstrings.

All cats adopted from both organizations will be spayed or neutered, vaccinated and go through full behavioral and medical assessments.

See, it really IS free love. Who knew it could be so easy?
Upcoming Adoption Events:

Saturday, July 25:
Living Ruff (8517 Georgia Ave., Silver Spring) -- noon-2 p.m. (WARL)
Design Within Reach (1838 Columbia Rd. N.W.) -- noon-2:30 p.m. (WHS)
The Big Bad Woof (117 Carroll St. N.W.) -- noon-3 p.m. (WHS)
Sunday, July 26:
Tranquil Space Yoga (1632 17th St. N.W.) -- noon-2:30 p.m. (WHS)
Saturday, Aug. 1:
The Big Bad Woof (117 Carroll St. N.W.) -- noon-3 p.m. (WARL)
Whole Foods (1440 P St. N.W.) -- 1-3:30 p.m. (WHS)
Sunday, Aug. 2
Living Ruff (8517 Georgia Ave., Silver Spring) -- 12:30-3 p.m. (WHS)