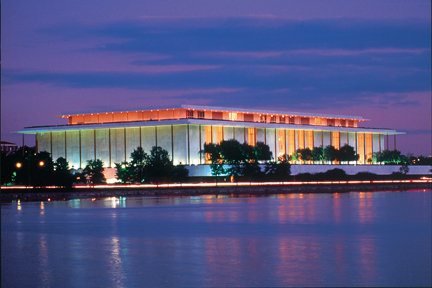 The Kennedy Center and the Embassy of Mexico are proud to observe El Grito de la Independencia with Fiesta Mexicana, a free, public party that celebrates the Bicentennial of Mexico's independence tonight at 6 p.m. on the Center's South Plaza.
Hosted by Arturo Sarukhan, Mexico's ambassador to the U.S., the event will feature performances by Grammy Award winning artist Ozomatli; one Mexico's most renowned folk dance companies, Ballet Folklorico de la Universidad Veracruzana; Tlen-Huicani and Tlayoltiyane; and more.
El Grito de la Independencia is celebrated every year to commemorate the Mexican War of Independence, when on Sept. 16, 1810, Father Miguel Hidalgo y Costilla from Guanajuato, Mexico, rang a church bell to sound a battle cry. The sounding of the bell called for everyone within earshot to fight for freedom and liberty.
This celebration draws more than 500,000 spectators to Mexico City each year. Similar celebratory events are hosted all around the world.