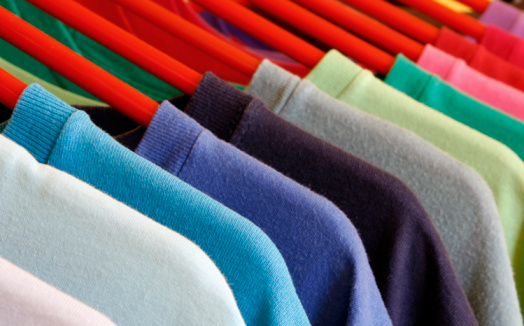 D.C. may be the tacky T-shirt capital of the world – at least for a city with no beaches.
We all see those tourists eagerly snapping up "FBI" or "CIA" shirts and "Future President" onesies down on the Mall. (Wonder where they sell the "HUD" and "Future Lobbyist" ones?) There are shirts with flag themes, monument themes, and the "I Love D.C." ripoff of New York's famous design.
Isn't it time for better D.C. apparel?
ReadysetDC, a group determined to promote "urban design, art, music, fashion, photography, dining and everything in between" in the District, thinks so. It is running a contest to select the best new D.C. tourist T-shirt from 12 finalists. You can vote on the best shirt through Aug. 16.
Among the choices: "DC Panda" by designer Jeff Tien, who said "D.C. isn't just tourists and politics anymore;" "Diverse People" by Elizabeth Graeber, who said "Visitors should go home with a souvenir that visually represents the people who live here;" and Metro escalator-themed "Find Your Place" by Adrian Constantyn, who said we need a new shirt "because we can't be NYC's 'country cousin no more!"
---
Let's Go Around Town: Keep up with what's happening in the D.C. area anytime, anywhere. Follow us on Twitter and Facebook. Sign up for our e-mail newsletters and find out What You're Doing Tonight with texts delivered right to your mobile phone -- just text DCTONIGHT to 622339 to sign up. (Message and data rates may apply.) Don't forget our iPhone app!