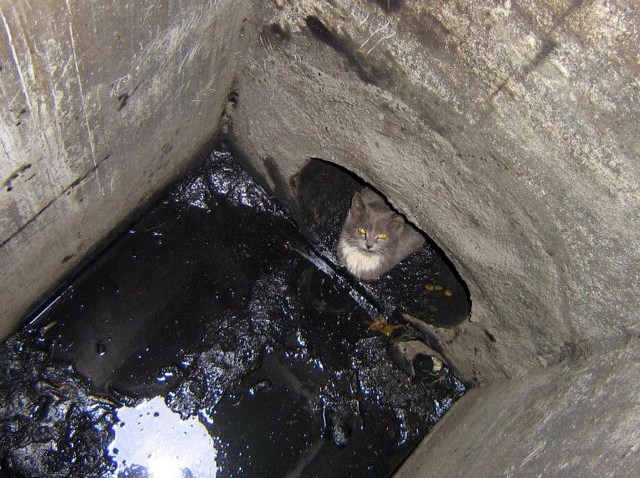 The squeaky wheel gets the grease, but the squeaky kitty gets rescued.

On Tuesday a gray-and-white cat trapped in a sewer lucked out big-time when Mike Crispino heard her cries for help while he was walking his dog. Crispino then called Animal Control.

Animal Control Officers Ed Owens and Sgt. Ted Deppner headed out the 400 block of L Street N.W., but they had to open several manhole covers before they finally found the cat.

Then a rescue mission sprang into action. Deppner lowered Owen down the eight-foot drain, and Owens scooped up their "sewer kitty," who was scared and dirty, but not hurt.

Now named Sue, she's at the Washington Humane Society being evaluated for adoption.
Crispino had to leave to get to work before she was rescued, but said he's glad to see a picture of her. "I'm a dog guy, not a cat person, but [I'm] happy to hear she'll get a good life now," he wrote in an e-mail to NBCWashington.com.