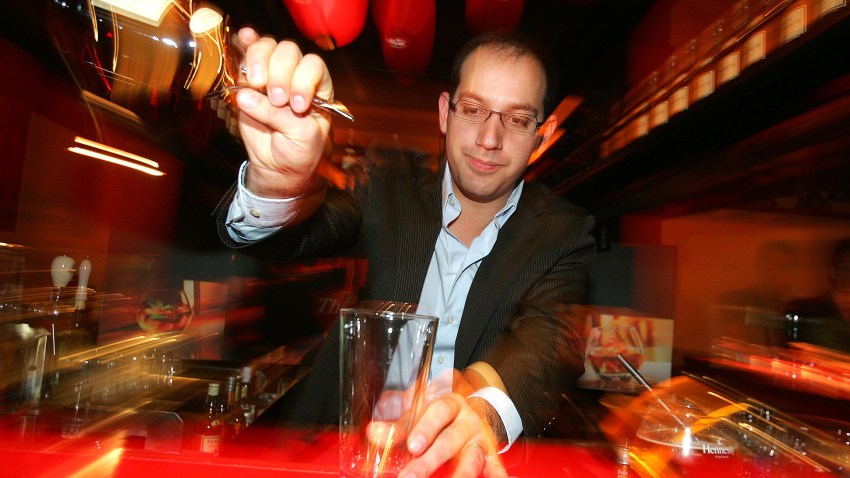 Stardate: April 14.

The bad news: You only have 24 hours to file your taxes.

The good news: You don't have to file your taxes for 24 more hours! Whoo hoo!

So you're totally entitled to procrastinate while trying to figure out how to claim 13 dependents when you really only have a cat and a rapidly shriveling houseplant. Sort it all out at Rendering Unto Caesar and Sticking it to Uncle Sam - Being a Non-taxing and Slightly Evasive Cocktail Seminar. It's goin' down at the Darlington House Restaurant (1610 20th St. N.W.), which handily combines a boozy happy hour with lessons in mixology and history.
Garrett Peck, author of the forthcoming book The Prohibition Hangover, will chat about the Whiskey Rebellion, Prohibition, bootlegging, rum running, tax avoidance, and all the other ways Americans have tried to cheat Uncle Sam in the name of fun and debauchery.

Master mixologists -- Derek Brown (The Gibson) and Phil Greene (Museum of the American Cocktail) -- will serve up drinks such as the Income Tax Cocktail, the Three Mile Limit and the Scoff Law. And when you finally do click "submit" on your overpriced TurboTax application, the layer of liquor clouding your head might ease your pain. At least until the morning.

Tickets: $40 if pre-registered; $45 at the door
Tuesday, April 14, 6:45-8:45
Copyright FREEL - NBC Local Media