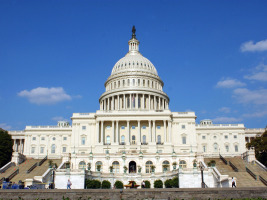 You know the cliché that it's all about the journey, not the destination? Hill and Go Seek will probably prove that to be true.
You've probably enjoyed a bike ride, and you certainly have partaken in a scavenger hunt or two in your life. Hill and Go Seek combines the two Saturday, Aug. 28.
For $20, you and a friend can explore Capitol Hill on your bikes. You'll be given a list of 10 landmarks throughout the Hill. It's up to you to find the best way to reach them all. Points are awarded for speed, completion, and other categories like creativity and use of safety gear.
You'll know whether you won by attending the after party at the H Street Country Club.
Looking for more reason to take part? Proceeds from the event go to Ready, Willing & Working, an organization that helps end homelessness.
Pre-registration is recommended. The event is Aug. 28 from 5 p.m. to 8 p.m.
---
Let's Go Around Town: Keep up with what's happening in the D.C. area anytime, anywhere. Follow us on Twitter and Facebook. Sign up for our e-mail newsletters and find out What You're Doing Tonight with texts delivered right to your mobile phone -- just text DCTONIGHT to 622339 to sign up. (Message and data rates may apply.) Don't forget our iPhone app!