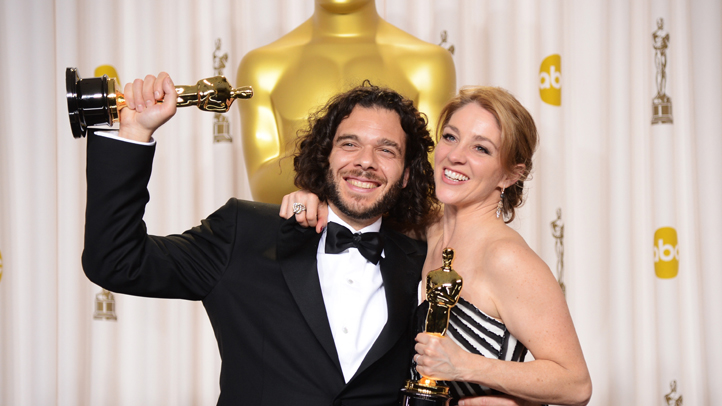 The Oscars were last night, but you already knew that. What you may not have known, though, is that someone who took home an Academy Award Sunday is a third-generation Washingtonian with ties to the Redskins.
That would be Sean Fine, who, along with wife Andrea Nix, took home the award for best documentary short for "Inocente", which tells the story of "fifteen-year-old Inocente, a homeless, undocumented immigrant [who] clings to her determination to become an artist in the face of a bleak future."
So while Hollywood's biggest stars strutted down the red carpet in outfits that probably cost more than what I make in a year, Fine decided to accentuate his outfit not by wearing Harry Winston, but Robert Griffin III.
@rgiii we just won an Oscar"no pressure no diamonds" #oscars #addidas #inocentedoc twitter.com/FineFilms/stat… — The Fines (@FineFilms) February 25, 2013
Griffin's response?
"Awesome," he tweeted. "lol."
Not quite Mr. Blackwell, but we'll take it.
---
Follow Adam on Twitter @AdamVingan and e-mail your story ideas to adamvingan (at) gmail.com.