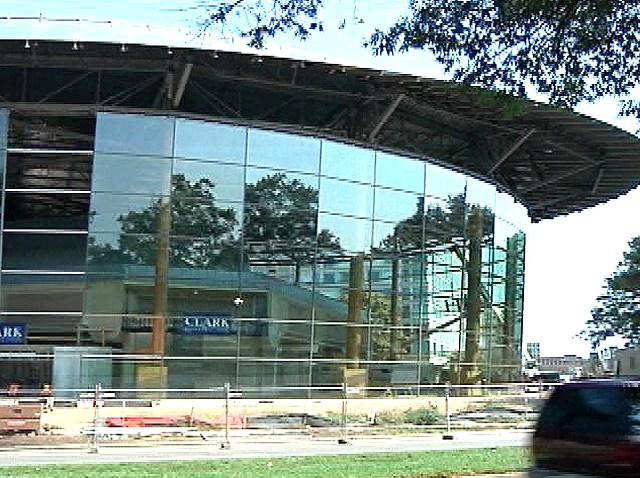 Theater lovers, hang on to your playbills! The newly renovated Arena Stage has quite a season lined up for you. There's an ambitious slate of 45 programs planned for the new Mead Center for American Theater, which opens its doors in October.
The new Arena promises to put on quite a show in its inaugural year. Rodgers and Hammerstein's famous 20th-century American musical will kick off the new season, followed by a parade of productions.
The shows will include a festival of all 30 of Edward Albee's works, along with performances of "Who's Afraid of Virginia Woolf," "The Arabian Nights," the Washington debut of the Pulitzer Prize-winning drama, "Ruined," and the world premiere of "Every Tongue Confess," a play about church bombings in the South by Marcus Gardley, a young American writer. There will also be a series of public readings.
The season unfolds in the sparkling new Mead Center, an enclosed sort of village of theaters that will raise their curtains this fall, following the most expensive theater renovation ever in Washington.
The $125 million makeover and expansion has more than doubled the size of Arena Stage. Patrons will now enjoy seating in three theaters, Fichandler Stage, Kreeger Theater and the Kogod Cradle, a new 200-seat playhouse. The renovated space includes a new central lobby, rehearsal halls, education space and a terrific terrace overlooking the Potomac.
As Arena Stage enters a new era and expands its dramatic offerings on stage, it's also hoped the new Arena will provide a fresh bit of sparkle, drama and excitement along the Southwest Waterfront!