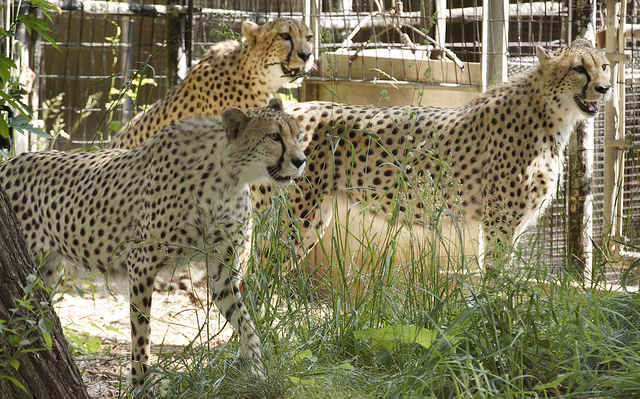 Three male cheetahs, who have been living at the Smithsonian's Conservation Center near Front Royal, Va., since last year, are going to have a new home at the National Zoo.
The 5-year-old brothers, Draco, Granger and Zabini, go on view this weekend. They are named after characters from the "Harry Potter" stories.
Zoo officials said the three will be housed together because, in the wild, male cheetahs from the same litter form strong bonds called coalitions.
They will join 10-year-old Tumai, a female cheetah, based on recommendations from a Species Survival Plan.
Cheetahs are listed as a vulnerable species. They are the fastest land animals and are native to sub-Saharan Africa.
Listen to the complete story at wamu.org
Copyright 2010 WAMU 88.5 - American University Radio. All Rights Reserved.
Copyright WAMUo - WAMU