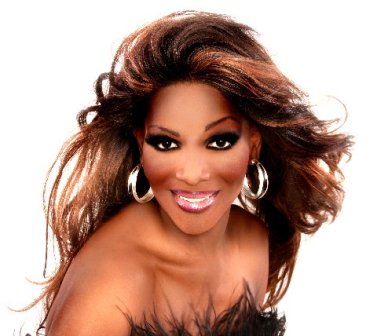 While in town for Capital Pride Week, , Miss Gay America Coco Montrese*, dished on the week's unique lifestyle celebrations -- and weighed in with her own favorite female impersonations.
What is Pride Week about? Many people seem to think of Pride Week as just a time to party and drink, but I see it as a celebration of who we are and a chance educate the general public about this lifestyle. The key to acceptance is knowledge. ... Maybe one day they can understand that we are not only happy people, but people with purpose, values and morals, too. And we're full of culture and a love for the arts!
One of the biggest Pride Week attractions is the annual parade. What is the best part of the parade? The best part about Pride, and the parade, is the chance to come together, putting all differences aside, and embrace who we are as a people.
Where is the best place to watch? Dupont Circle -- it was my first place to experience it, too.
Do you think the festivities can be a little over the top? It's important for us to be very visual in the community because there are so many kids who grow up knowing that they are different but are afraid that they may be the only ones in the world who feel the way they do. It's sad. ... Our lifestyle is not a choice.
Is DC truly GLBT friendly, and what makes it so or not so? I've traveled many places during my reign as Miss Gay America and D.C. is a place I'm always happy to come back to. The community has been very friendly to me. I am always welcomed with open arms and smiling faces.
Female impersonation is the performance talent of all Miss Gay America contestants. Do you have a favorite female impersonation? Janet Jackson. She is an icon, and a great entertainer, but also a supporter of ... our community. She is not only my favorite to impersonate but my favorite celebrity to pattern my complete illusion after.
*When not serving as Miss Gay America, Coco Montrese answers to the name L. Martin Cooper.