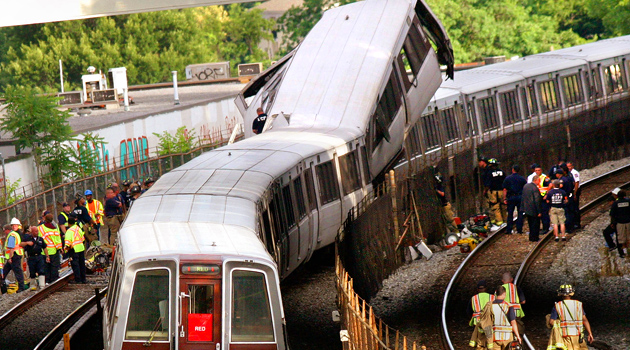 WASHINGTON -- Subscribers to WMATA's e-mail news releases were inundated with old news late Wednesday morning.
Metro had a problem with its e-mail notification system beginning at about 10:45 a.m., according to the transit agency. The glitch was a listserv software problem encountered as Metro updated the news release archive on its website.
Luckily, it's one of the transit agency's least dangerous foul-ups, only a health threat to those already suffering from carpal tunnel syndrome.
Metro warned subscribers that they could receive up to 300 e-mails dating back to 2003. We got 30, beginning with the Aug. 14, 2003, announcement that Robert J. Smith had joined the board of directors, on which he no longer serves.
Many of the releases were your typical single-tracking and entrance closures, but some offered a nice trip down Metro memory lane, like the Metro employees receiving award for their actions on Sept. 11, 2001; SmarTrip card production problems; a shot fired on the Green Line; and historic April Fools ridership.
Ahhh, simpler times for the troubled transit system. Now let's get back to those deadly track circuits.