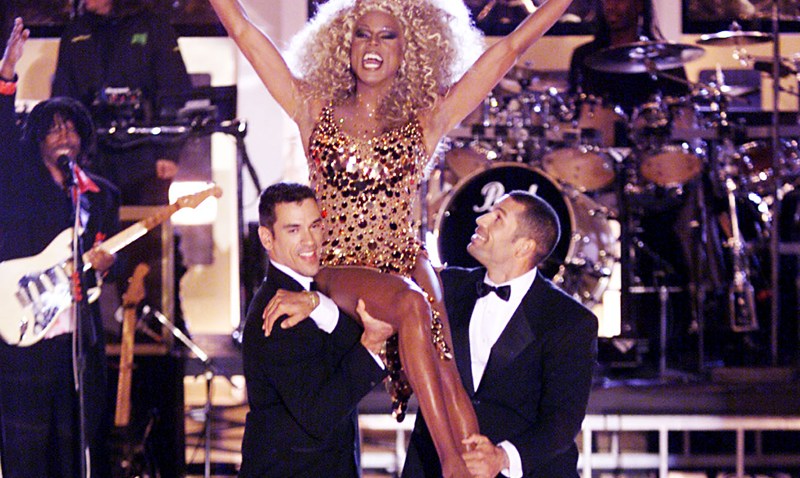 Listen up, boyz and girlzzz.... RuPaul will be back this afternoon to take the stage and close out the Capital Pride Festival on Pennsylvania Ave.
The festival runs until 6 p.m. and is free, but a $2 to $5 donation at the entrance gate is suggested.
If you decide not to Metro it, here are the streets to steer clear of:
Pennsylvania Avenue, NW, between 3rd and 7th Streets; and,
Constitution Avenue, NW, between 3rd and 7th Streets
Both roads are closed until 6 p.m.
Meanwhile, if you were thinking of taking the 12th Street Tunnel in to the festivities, fugheddaboutit. The eastbound ramp to the tunnel is closed until 5 a.m. Monday, June 15, while workers put in a water main and water main casing across the eastside of the 11th Street Bridge, SW.
Drivers coming across the Francis Case Memorial (14th Street) Bridge from Virginia can go north on 14th Street to get downtown, or take the L'Enfant Plaza exit to D Street, SW. Detour signs will direct you to 7th Street.
Note: If the work cannot be completed this weekend due to inclement weather or unexpected delays, the District's Department of Transportation will close the ramp overnight, from 7 p.m. to 5 a.m., on Monday, June 15; Tuesday, June 16; and, Wednesday, June 17. The work is part of the 11th Street Bridge rehabilitation, which is scheduled to be completed in November 2009.