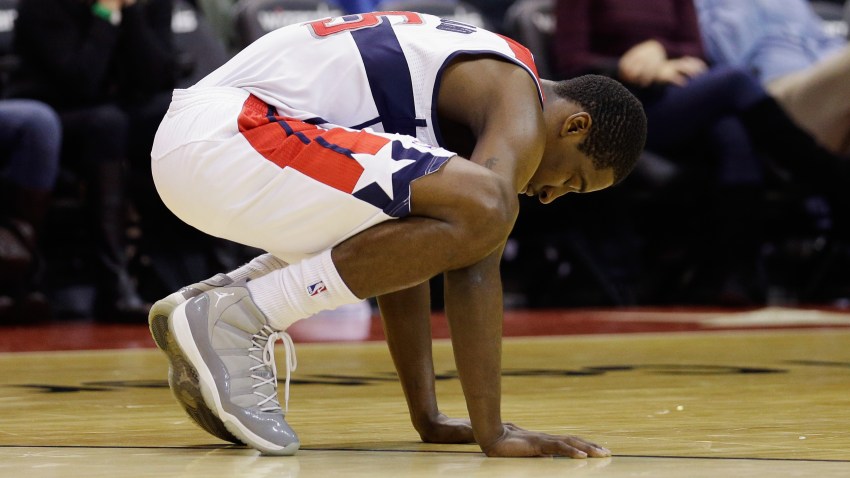 NBA All-Star Weekend has come and gone, so the Association will get back to playing meaningful games Tuesday. For the Wizards, "meaningful" means continuing to trend in the right direction; they entered the in-season break as winners of four of their last five.
Meanwhile, guard Jordan Crawford probably spent his mini-vacation the same way he spent Washington's three games prior to the break: sitting and doing nothing. Crawford has not played since Feb. 6, and even then, he only played six minutes. Sunday, Crawford sent out this cryptic tweet:
12/1/12 - 12/31/12 20 6 5 — Jordan Crawford (@jcraw55) February 17, 2013
I'm bad with numbers, but Crawford's tweet seems to be telling us that he averaged 20 points, six assists and five rebounds per game during the month of December. (HINT: It is.)
Crawford has a point. While John Wall and Nene were both out with injuries, Crawford picked up the slack for the then-league-worst Wizards. Yet, since those two have returned, the 24-year-old has seen his role diminished by head coach Randy Wittman.
An ankle injury might have something to do with it, but then again, trade rumors could be playing a factor as well (the trade deadline is Thursday afternoon). Either way, this is certainly not part of Crawford's steez.
---
Follow Adam on Twitter @AdamVingan and e-mail your story ideas to adamvingan (at) gmail.com.