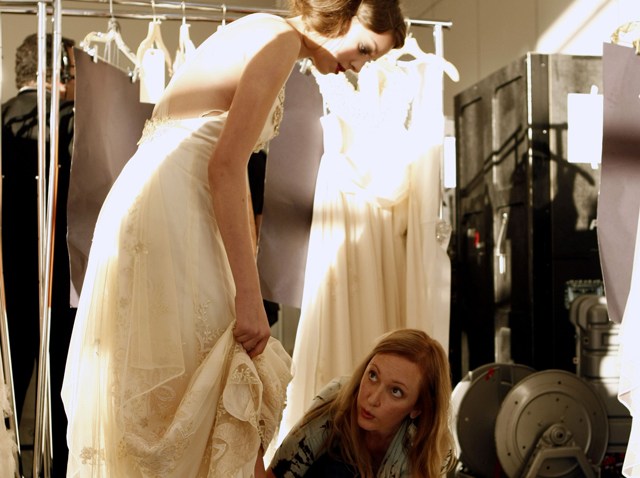 Hey. You, Yeah, the accountant who secretly wants to be a yoga instructor. Listen, there's nothing wrong with a little career change, especially in this economy.
Judd Waddell, the former head of the bridal division at Carolina Herrera, actually started out as an architecture student.

We're glad he ditched the blueprints. A sweetheart neckline and a full skirt on a wedding gown could feel as '80s as a set of shoulder pads and some Ferris Bueller Ray-Bans. But in the hands of Judd Waddell, the look comes off feminine, flirty and timeless. Bridal boutique Hitched is hosting a Judd Waddell trunk show, March 6-7, in its narrow Wisconsin Avenue space as part of a five-week trek to some of the hottest bridal spots in the country.

Since Waddell started his own bridal line in 2000, he's been on Lifetime's "Weddings of a Lifetime." Twice. And seriously, if a guy has any sense of self-preservation whatsoever, he does NOT mess with Lifetime. So we're going to assume he totally knows what he's doing. And that's why adding that big, froofy sash actually works.
Copyright FREEL - NBC Local Media