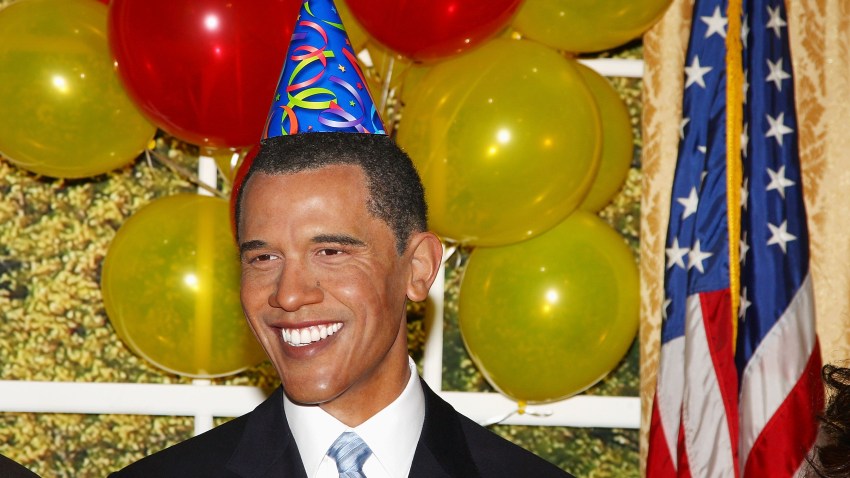 The Washington Hilton Hotel, known for many well-known moments in history, is turning 45.

Three wax presidential figures, courtesy Madame Tussauds, also joined the crowd in marking key moments in the hotel's history. President Obama's statue represented the Inaugural Ball held at the Hilton last year.
President Ronald Reagan was also in attendance. Despite the fact that Reagan's assassination attempt happened in front of the hotel in March of 1981, the hotel said Reagan made history there because of his many visits.

As for Lyndon Johnson, he was President when the hotel opened in 1965. He was a key figure in the civil rights movement and integrating Washington D.C., hotel officials noted.
Others in attendance included three employees who have been with the hotel since its opening in 1965. A long-time security officer, banquet captain and room attendant blew out their anniversary candles that were atop several cupcakes that formed the number 45.

The anniversary celebration also marked a name change for the hotel.

It is now back to its original name when it opened: the Washington Hilton. They had changed the name to the Hilton Washington back in 1998.