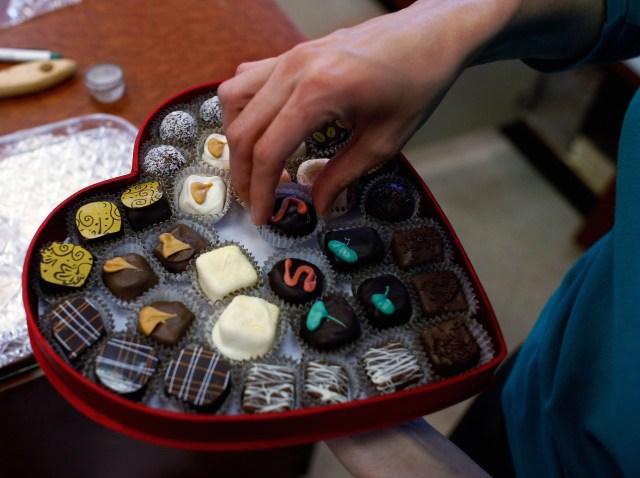 Generally, Valentine's Day involves making reservations, not cooking actual ... you know... food. But hey, V-Day is in February, which means it's super cold outside, and you're also battling for precious table space with pretty much anyone who's ever been on a blind date.
So here's a way for the menfolk, at least, to set themselves apart from the crowd. D.C. Coast (1401 K St. N.W.) is dishing up a cooking class Saturday, Feb. 6 (11 a.m.-1 p.m.) for guys to learn how to burn up the kitchen (in a good way) on V-Day. For $75, dishes taught and sampled will include carnaroli risotto, slow-cooked Scottish salmon and layered chocolate mousse.
Excuse us, but we don't know many women, much less men, getting this artsy in the kitchen, so we're guessing this will be a fairly productive course for everyone involved. Now if only that $75 fee also included groceries.