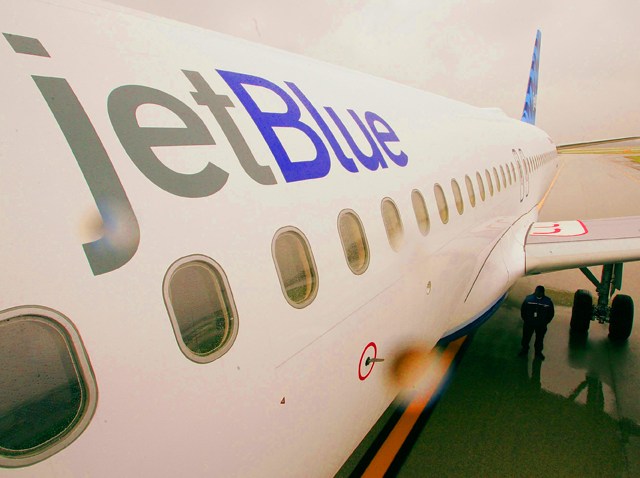 Have friends in Boston? Tell them they should visit this weekend. And do it right about ... now.
JetBlue is offering a Twitter deal today on tickets from Boston to Dulles for just $9.
Yeah, that's right, just 9 bucks. We assume you don't have to push the plane or fly it yourself. And we assume you don't have to sit in someone's lap.
Of course there are plenty of stipulations, like the tickets can only be purchased by 6 p.m. Monday, Aug. 10, and can only be used this Saturday, but still, that's quite the deal.
There are no super-cheap return flights, but at least your friends are saving on the way here.
And for those of us who don't want our Boston friends to visit, well, we're still going to start following @jetbluecheeps on Twitter for any other potential D.C.-based ticket deals.
Click here for today's full list of JetBlue's "cheep" deals.