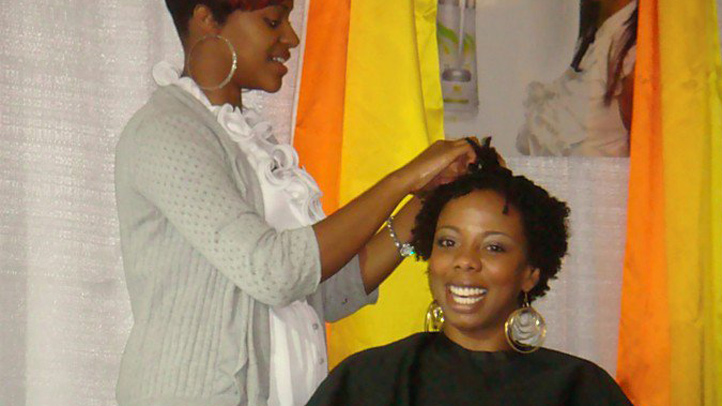 Tea and Honey Blends owners Dr. Tiffani Bailey Lash and Dr. Tashni-Ann Dubroy chat exclusively with Niteside about the challenges of the hair and beauty industry, launching products worldwide and why they love the women of D.C.

What was your motivation behind starting Tea and Honey?

Tiffani: We both had an interest in personal care for a very long time. We wanted to create a product that women could really use and put our all into doing it. Having a product that women could really count on was our driving force.

How did the two of you meet?

Tiffani: We met in grad school at North Carolina State University. We both came from smaller universities [Hampton and Shaw] and we instantly clicked. We were two out of 13 students who finished their PhDs as chemists. We were both determined to finish out our program and be successful.

There are so many hair and beauty products out there. What makes your product stand out?

Tashni: When we started, we surveyed a lot of brands. One brand that stood out the most was Paul Mitchell; we loved the fact that he used tea tree in some of his products, but the issue we found was that a lot of moisturizing properties were lacking. We wanted to create a product that had ingredients that made sense and was lacking nothing.

The beauty and hair industry is no easy feat -- what's been your biggest challenge so far?

Tashni: I think like any other business you run into funding issues, finding good people who can actually deliver on what they say they will and building the right team. Also, we're both mothers, so finding balance can be a challenge as well, but we do!

You've made quite the splash in D.C. Why have you decided to have such a major push here?

Tiffani: D.C. is a hub of women who express their style. D.C. women have a whole different flavor and awareness and they show that not only in their style, but their hair as well. It's a great mix for Tea and Honey.

Ultimately where would you like to see Tea and Honey go?

Tashni: Thinking beyond our biggest dreams, we'd love to see it be a global brand. We want to spread the story of young friends who experienced graduate school together and against all the choices that would make sense to some, we pursued our dreams. If we can make our product a household name and have a large following of young women who are inspired to pursue education and entrepreneurship, we've reached our ultimate goal.