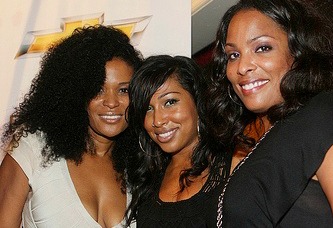 Black Girls Rock!, with the help of Soul Tour, brought Melanie Fiona, Avery Sunshine and local all-girl band Be'la Dona to the Hard Rock Cafe during Congressional Black Caucus Week.
DJ Beverly Bond -- the founder of Black Girls Rock!, a nonprofit youth empowerment and mentoring group -- along with Spinderella (yep, of Salt-N-Pepa fame) took over the wheels of steels to keep politicos, socialites and music lovers entertained all night.
Notable guests including actor Cuba Gooding Jr., BET's Debra Lee, Free and Big Tigger of WPGC, and former baller Clinton Portis were spotted in the VIP section enjoying the music.
Performing a 20-minute set, the Grammy-nominated recording Melanie Fiona belted her newest single "4 AM," a painful love ballad about heartbreak. She also performed "Give It to Me Right" and "Change the Record," presumed to be a single off of her upcoming album "The MF Life," due to drop Oct. 25.
---
You might be also enjoy: