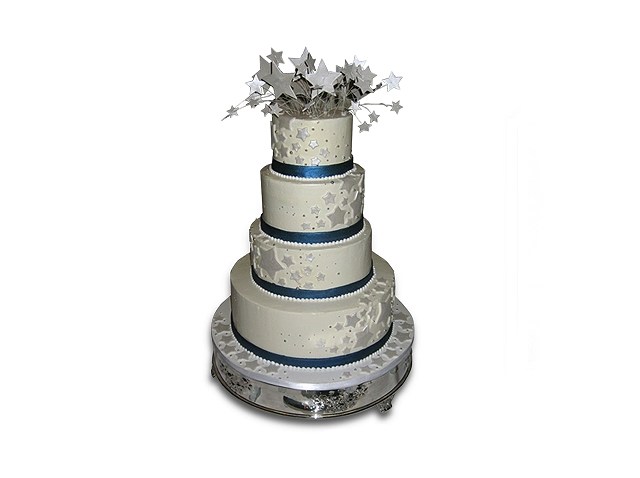 Supporting our troops is important, but when was the last time you supported them with cake?
Yeah, we thought so.
Meanwhile, one lucky military couple will win a free wedding cake from a McLean bakery next month. Fluffy Thoughts Cakes is accepting entries for the giveaway through Nov. 1. To qualify, either the bride or groom must be a member of the U.S. military and getting married in 2010 in the DC area. Applicant should e-mail lara8@aol.com with the following: name, phone number, wedding date, location of wedding, a photo of the couple and why they should win a free wedding cake.
The winner will be selected on Veterans Day, Wednesday, Nov. 11 .

"The D.C. metro area is filled with men and women serving in the military. Our community is grateful for their dedicated service and Fluffy Thoughts Cakes would like to say thank-you the best way we know how," said Lara Stuckey, owner of the bakery.