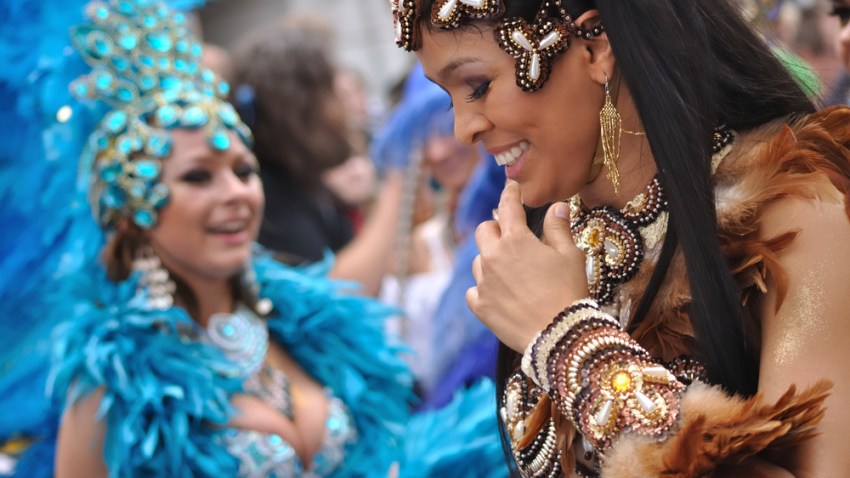 Fiesta D.C. is moving from Mount Pleasant to downtown Pennsylvania Avenue after last year's event garnered complaints about crowding, traffic and overflowing garbage cans.

Organizers estimate that more than 90,000 people attended the annual street festival and parade last September. But Mount Pleasant is hardly a sprawling neighborhood, and many shut-down streets contributed to an astonishing level of gridlock.
City officials and event planners discussed alternate locations, most of which were uptown, but as DCist reports:
Ultimately, organizers faced a difficult choice: have a smaller parade and festival or move to Pennsylvania Avenue, which while large enough to accommodate expected crowds would push the celebrations away from the city's historically Latino neighborhoods. After a spirited discussion [Monday] evening, the Fiesta D.C. board agreed that Pennsylvania Avenue would be the best option, but that they would push to return to the Mt. Pleasant area in 2013.
"You hate to lose a community event, but it was so cramped on Mount Pleasant Street, there were real issues of public safety as well as other issues," Ward 1 Councilmember Jim Graham told the Washington Post.

Fiesta D.C. is currently scheduled for Sunday, Sept. 30.
---
Check Out the Scene: Keep up with what's happening in the D.C. area anytime, anywhere. Follow us on Twitter and Facebook. Sign up for our e-mail newsletters.