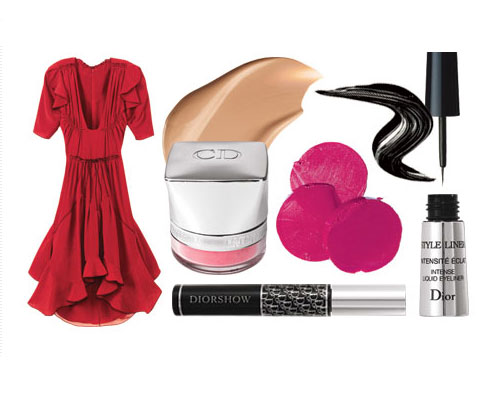 Lucky Magazine's constant online giveaways are always worth sacrificing a bit of personal data, but they're giving away more than $425,000 worth of stuff right now. Enter for a chance to win shopping-spree-filled vacays to Paris, London or New York; Kristen Bell's cover outfit; a five-piece Victoria's Secret collection and more. We don't know where to look first! Go here to see all the goodies.



If you're starting to think about how to keep warm on your outdoor fitness treks in the changing weather, consider the Long Johnny by Lucy. They're made with their dri-release bamboo jersey. Available at Union Station; 7122 Bethesda Lane, Bethesda; Pentagon Row, Arlington and other locations. Or get $15 off your purchase of regular-priced items with code 0909DEV if you buy online. BTW, you can also attend free workout classes at local stores on their Fitness Fridays. Go here and click on "Store Events" for the location near you.



Caramel (1603 U St. N.W.) is hosting an ADMK Jewelry trunk show Saturday, Sept. 12 from 2-6 p.m. Head out to meet designer Meagan Kurtz, preview the new fall collection and get shopping tips, too. You'll get 10 percent off purchases during the trunk show and the chance to win a pair of earrings.