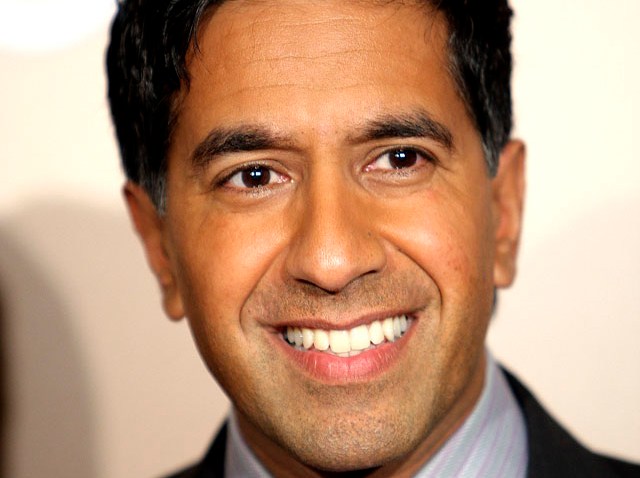 CNN's Dr. Sanjay Gupta, honored by the Children's Law Center at the Kennedy Center last night, told Niteside he grapples with his identity as both a doctor and a journalist when he visits devastated regions such as his most recent trip to Pakistan.
"You have to believe that what you are doing has virtue, that people are going to see the stories and feel compelled to respond in some way ... because I think there is a real risk in those situations of being voyeuristic," the correspondent and neurosurgeon told Niteside.
"I do worry about that. Everybody does. But I do think that we believe we are doing some good. As a doctor, sometimes I have two roles out there."
Honored Tuesday night with the 2010 Distinguished Child Advocate Award for raising awareness about worldwide child health issues, Gupta said he was alarmed by what he saw on his most recent trip to Pakistan, a country ravaged by floods.
"It's terrible; it's a swath of water," he said. "I think it's starting to recede in certain places but the farm land and so much of the interior that's necessary for a way of life is washed away so it's going to be a long process of rebuilding."
Such missions take an emotional toll. But Gupta said the crew keeps on rolling.
"Your family doesn't always understand what has happened so it's tough to convey and you want to isolate to some extent," he said, "but we have a group of people that we travel with so there is a lot of understanding there."